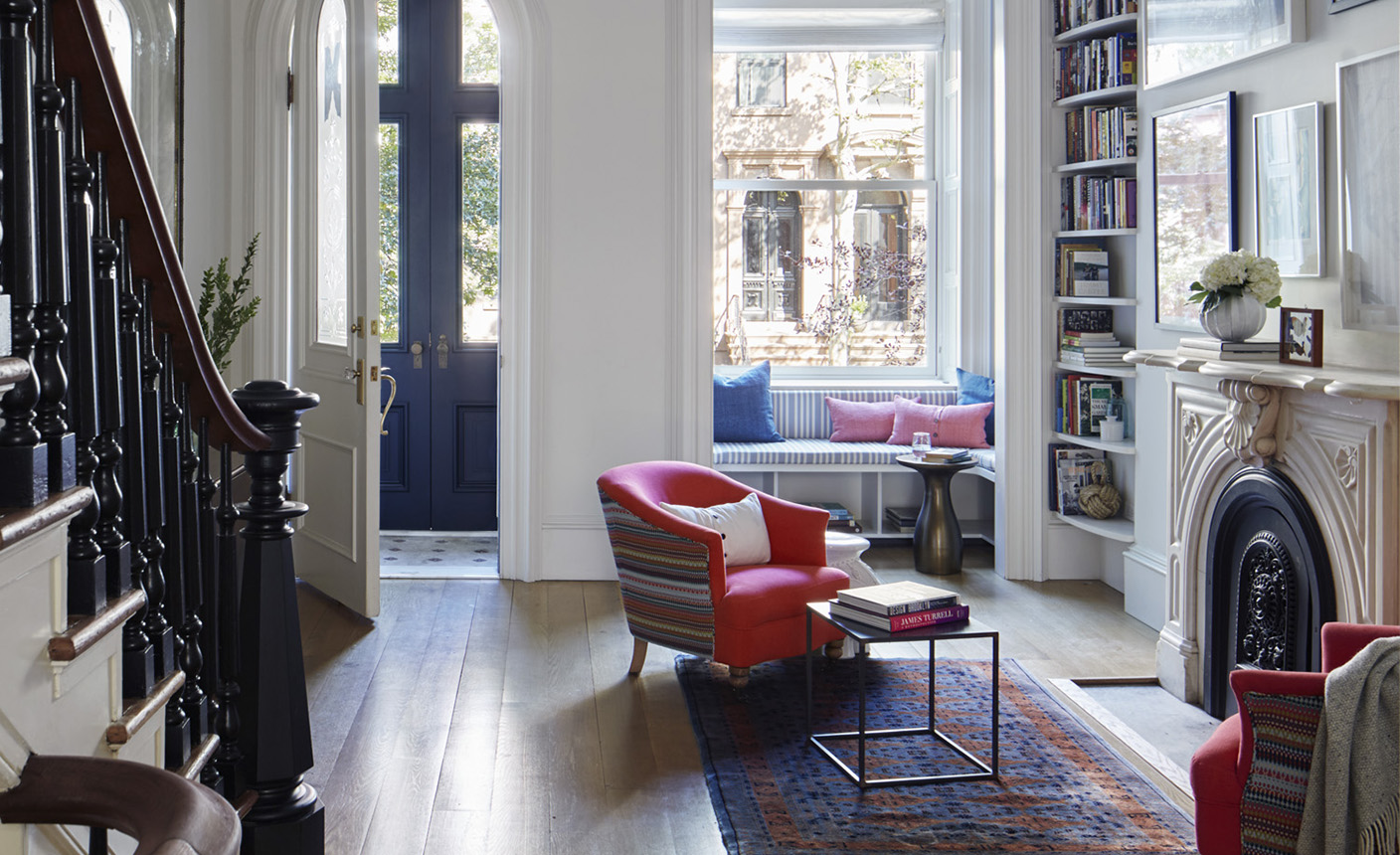 Townhouses have a special presence in the city. Their intimate scale, relationship to the street, private gardens, and expressive details, among other qualities, have helped drive a renaissance in townhouse living in New York and beyond.
In this series, we draw from our experience at Lang Architecture — and speak with a few of our brilliant colleagues in other fields — to address the mystique of townhouses and offer practical advice for current or prospective townhouses owners.
Rooms matter. Open lofts can be great, but townhouse interiors usually work best when you respect the flow of rooms. Why bother with rooms when modern building technology gives you the option to remove most interior walls? To me, the answer relates to the essential allures of a townhouse.
In a previous post, I described the seductive rhythm and scale of a tree-lined block of townhouses. The intimacy of the street and sidewalk invite you to slow down. Homes are set back behind stoops or small gardens. Behind every door lies a private interior — opening to a rear garden — via a sequence of rooms.
The townhouse interior deepens and elaborates upon the human scale that was already established along the street. As you walk down the block, your steps are measured by the width of each home. You can sense that dimension — about 20 feet, give or take — without even setting foot inside. And this sets up an implicit expectation, even desire for the coziness of the domestic interior.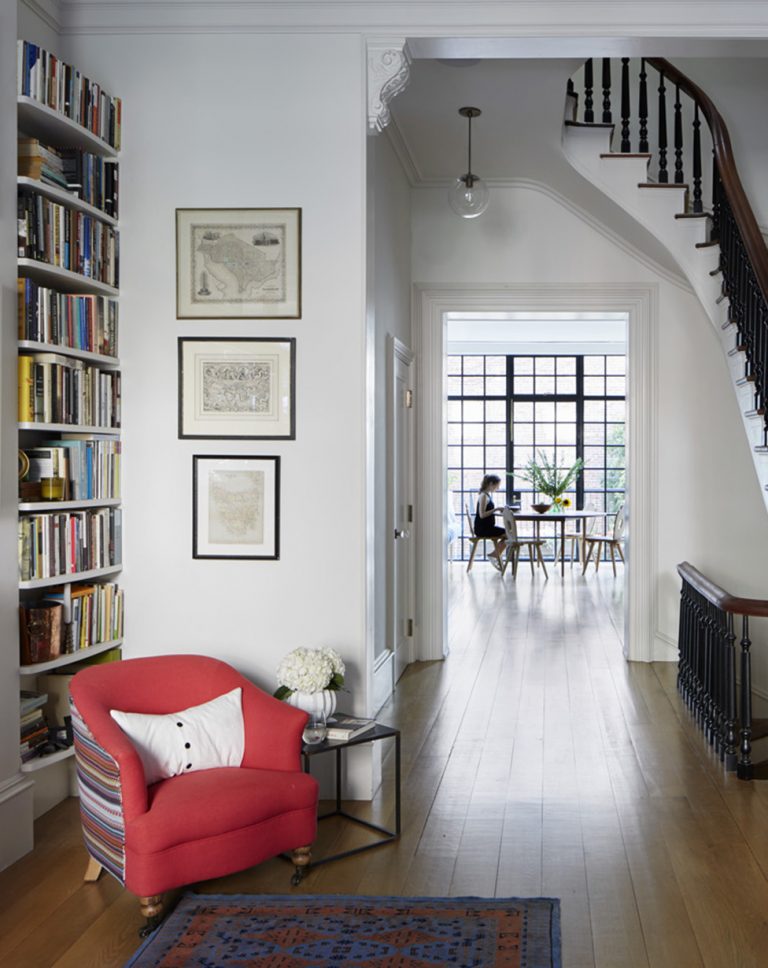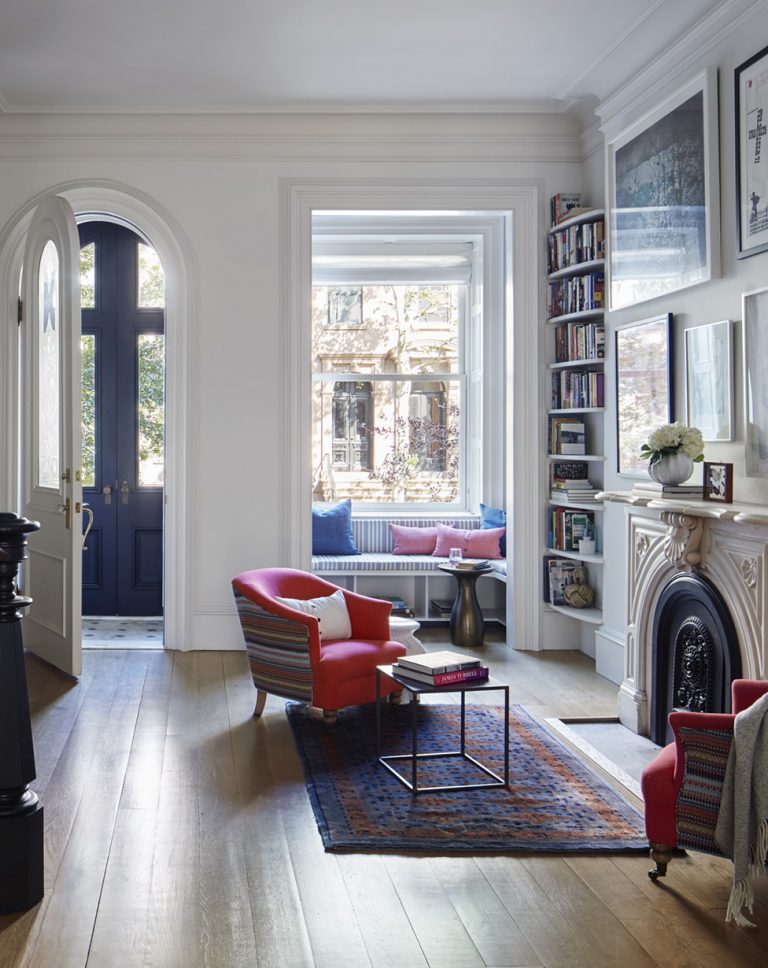 There is also a rich tradition of organizing rooms, especially on the parlor floor, around decorative elements like fireplace mantels and ornate plaster ceiling medallions. These are centers of gravity that, as people say, "hold the room together." Whether designed in contemporary or traditional guise, such features operate at the scale of a room. And the flow of rooms has proven remarkably durable over the past 150–200 years.
"Despite the convulsions in style, the floor plan and mechanical equipment of a New York rowhouse in the 1870s and 1880s remained largely unchanged from previous decades," Patrick W. Ciccone writes in Bricks & Brownstone. "The first floor had a long, narrow front parlor and a back parlor across the full width of the house, which was typically used as a dining room. Deeper houses had an additional interior room… often referred to on plans as a music room or stair hall." This description still evokes the layout of a typical townhouse parlor floor today. We have different building technologies and materials at our disposal, allowing for larger openings and more natural light, among other benefits. Yet we still cherish that quintessential townhouse feel: the flow of rooms unfolding from street to garden.
In our next post on townhouses, we'll talk about collaboration in construction.