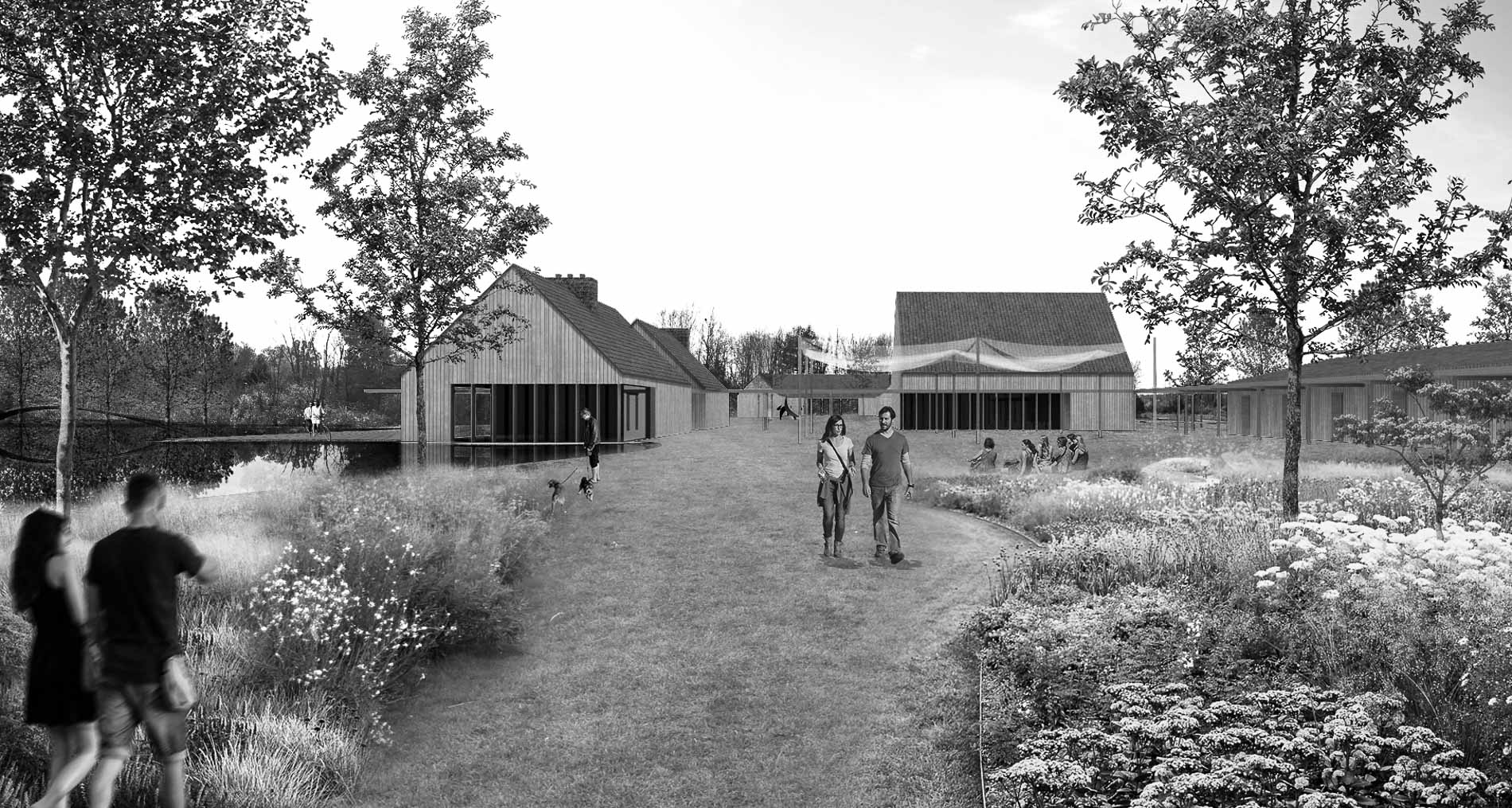 Saugerties, New York
Wyldwyck River Camp
Wyldwyck River Camp is a hospitality destination on the Hudson River in Saugerties, New York.
date

In Progress

Location

Saugerties, New York

project type

Hospitality
Commercial

Project Info
Located in the foothills of the Catskill Mountains, this 82 acre hospitality property offers a rich blend of experiences including sport, gastronomy, art and wellness – all in a setting on the Hudson River.
The property is organized into two main areas. The upper zone, with flat topography, connected to the main access route hosts an active program including farmland, stables, art studio, main hotel building and farm to table restaurant. Continuing west towards the river, before the land slopes down dramatically, a series of residential cabins are laid out in the landscape around a pond, offering a pleasant and quiet experience for the visitor, with long views towards the Hudson River.
A series of paths will allow guests to navigate through the landscape, and connect with river vistas, thick woodlands, and the ruins of an old brick factory.