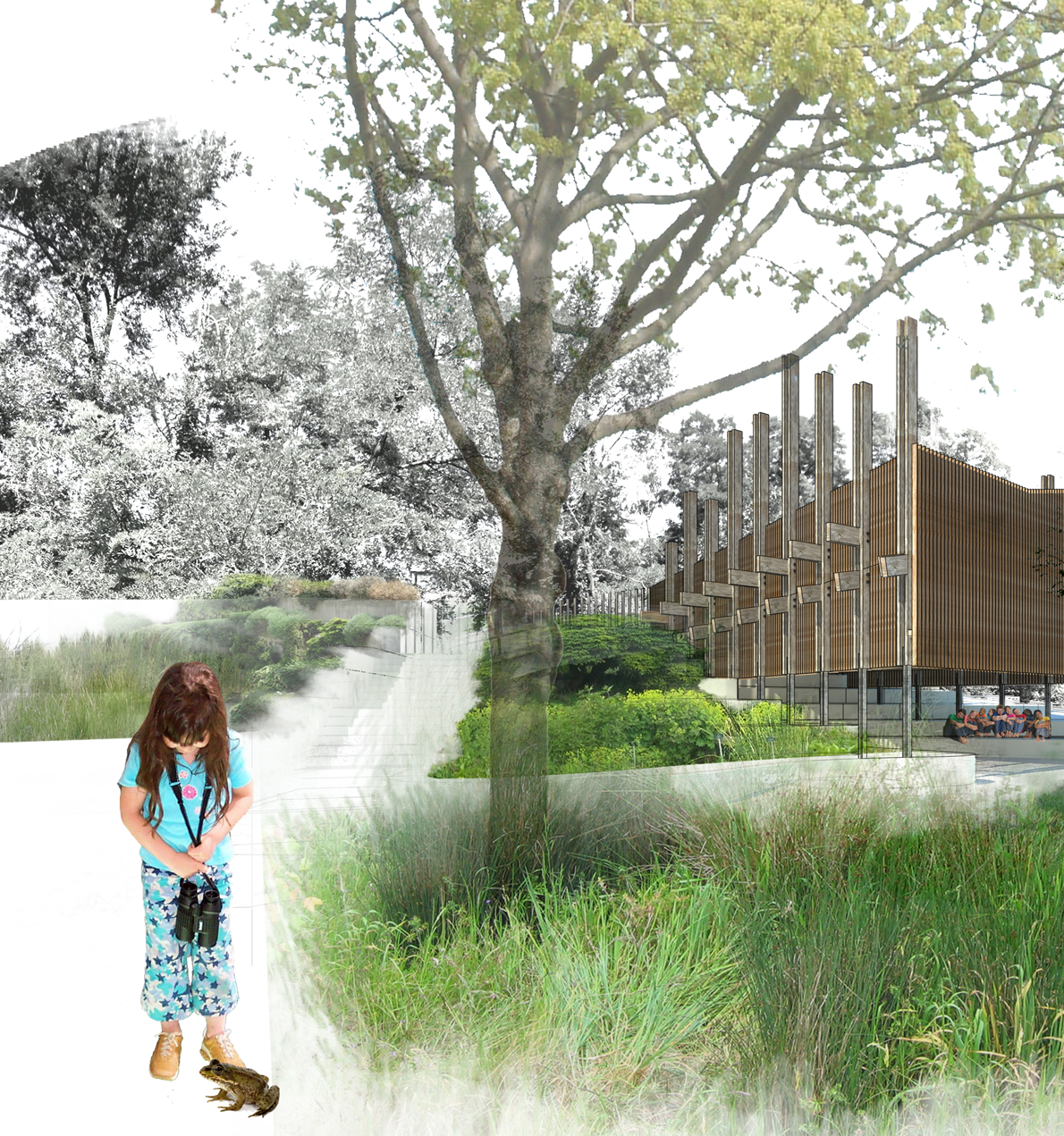 New York, New York
EDGE Pavilion
The Edge Pavilion is a community space on the Harlem River.
date

Competition

Location

New York, New York

project type

Mixed-Use
Competitions
Public

Project Info
The objective of the Sherman Creek Environmental Lab (SCEL) is to create an exhilarating learning experience and recreation landscape in the underserved community of Inwood. The landscape is roughly divided into two; a so-called techno-sphere with human activity and recreation, and a more natural biosphere in which the children take part in science and learning projects. The boat storage and classroom are the focal points of each respective area. The buildings are permeable and well integrated into the landscape; the education pavilion allows multiple seating arrangements and educational setups, both inside and on the roof. The buildings are created from a palette of natural and recycled materials, wood, natural stone and steel.
The restoration of the salt marsh on site is used to actively engage the students in repairing the balance between humans and the natural environment. Four distinct ecologies are created; tidal mud flats, low marsh, high marsh and woodlands. Each of these biotopes features a science station for experiments tailored to different age groups. The stations hold education materials and equipment and have distinct identities; a marsh explorer, a bird house, a tool box for making transects, and an energy beacon. An exploration trail connects the stations and different landscape features.