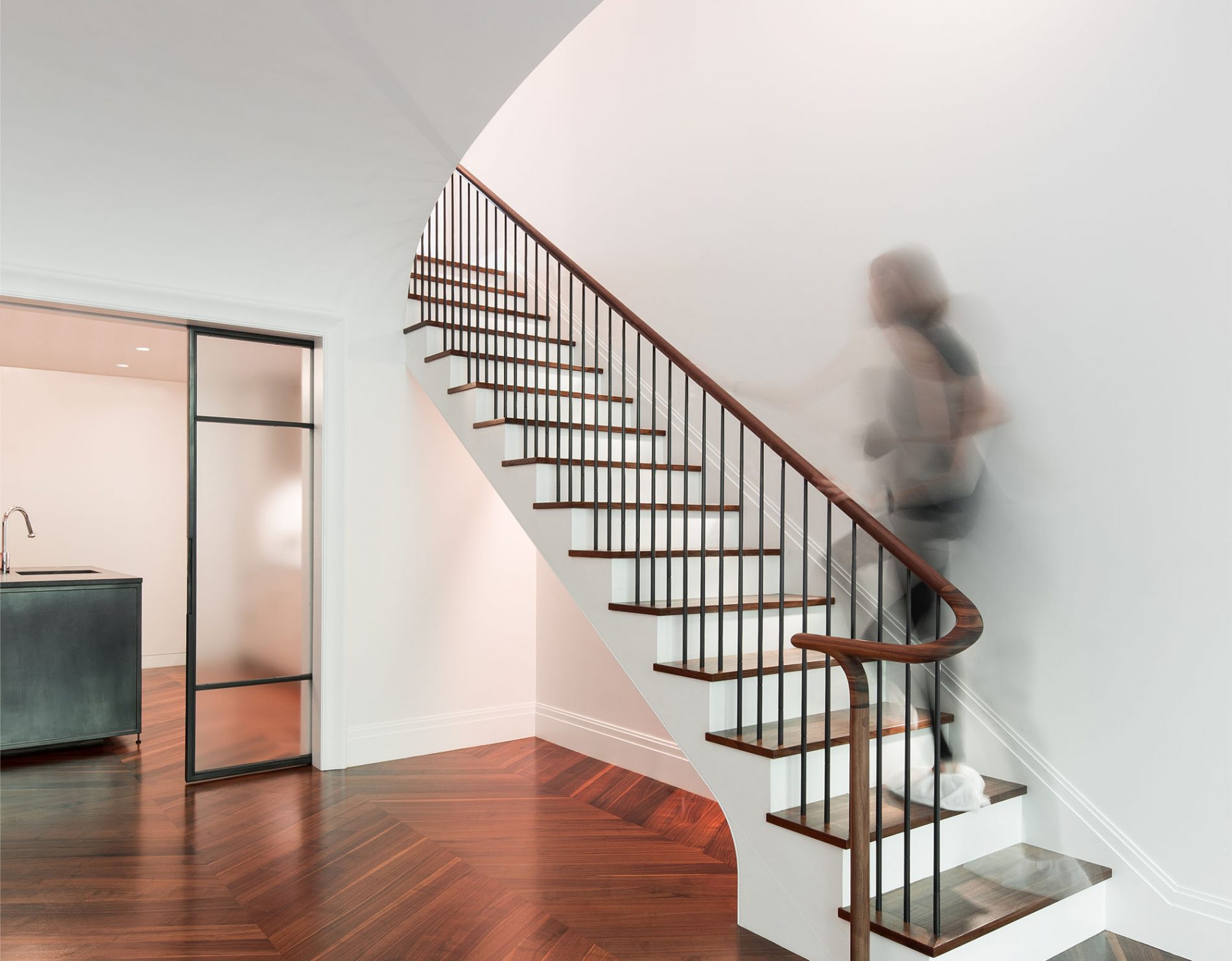 New York, New York
Chelsea Townhouse Duplex
Chelsea Townhouse Duplex reimagines a two bedroom home with sculptural elements and a feeling of openness.
date

Completed, 2021

Location

New York, New York

project type

Townhouses
Residential

Project Info
This Chelsea townhouse duplex is 1,600 SF occupying the parlor and garden floors of a double-wide townhouse that stands among a row of three Anglo-Italianate style townhouses built in 1855 by Morgan Pindar. The project scope includes a comprehensive renovation of the interior to open up a previously maze-like layout with many unsightly dropped ceilings. In an effort to straddle historic townhouse roots and our clients's modern aesthetic, the design solutions combines modern lines with soft historic detail across the two floors. Chevron walnut flooring unifies this theme, while modern details like custom blackened stainless steel metalwork, a steel window wall and discreet architectural lighting lend a clean and crisp sensibility to the design. A new steel window wall was designed for the rear façade to enhance the connection between the interior and a lush backyard. Negotiating existing ceiling heights at the garden floor, a gently curved ceiling extends from it's high point in the living room to the kitchen entrance where a pair of large steel and glass doors create a flexible boundary between the rooms. A rich material palette of natural stone, walnut and blackened steel coexist to ground and connect spaces throughout.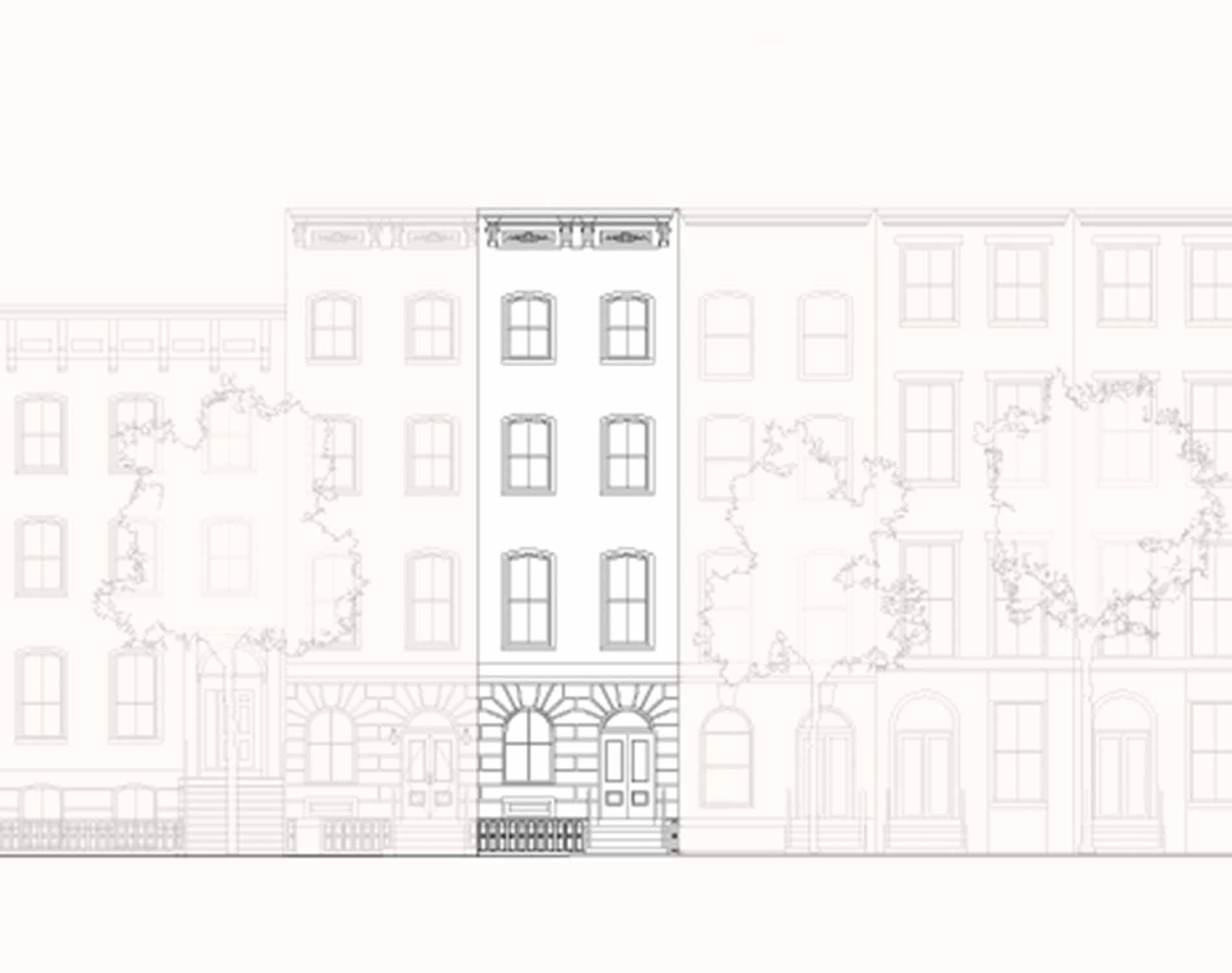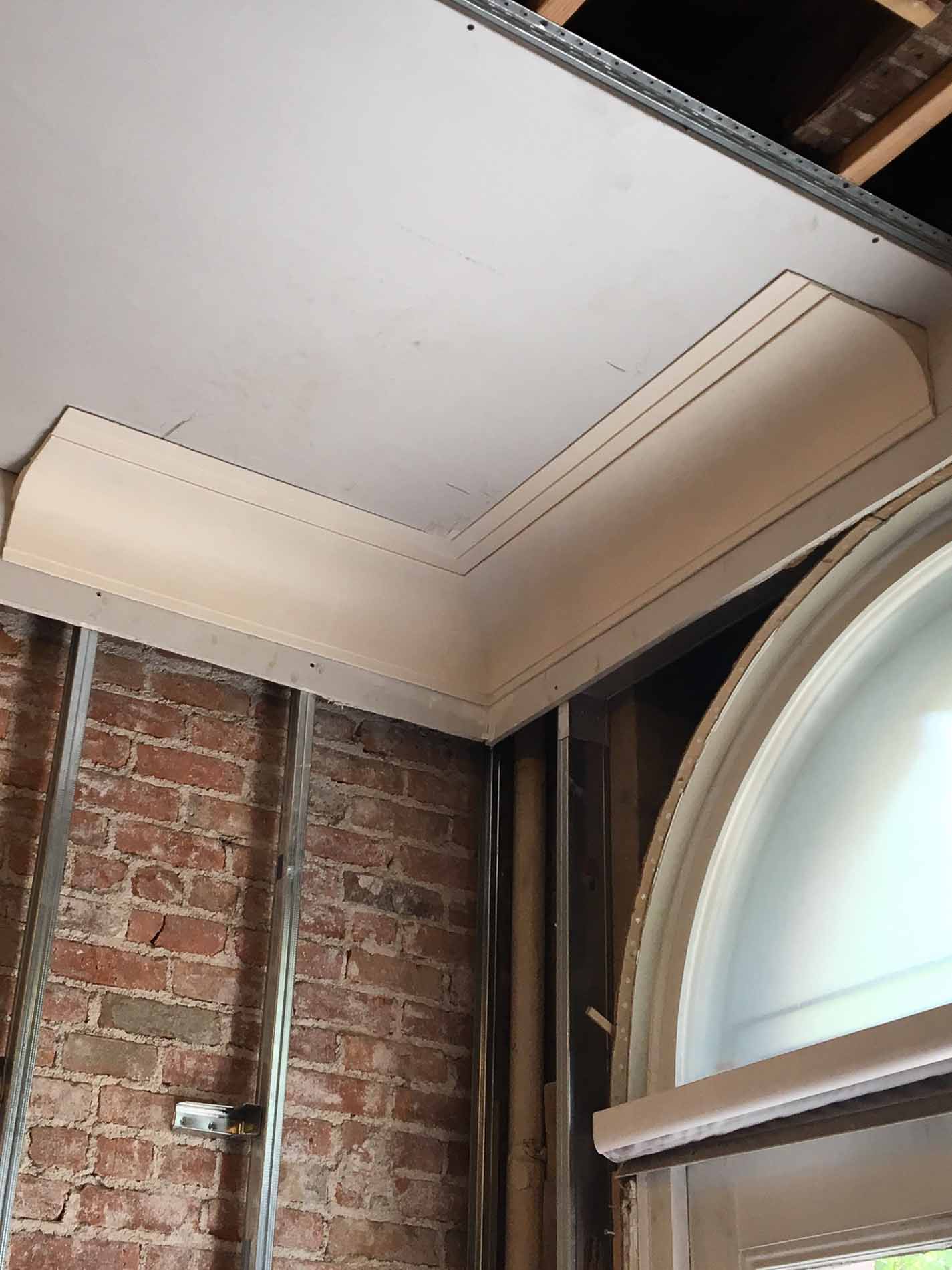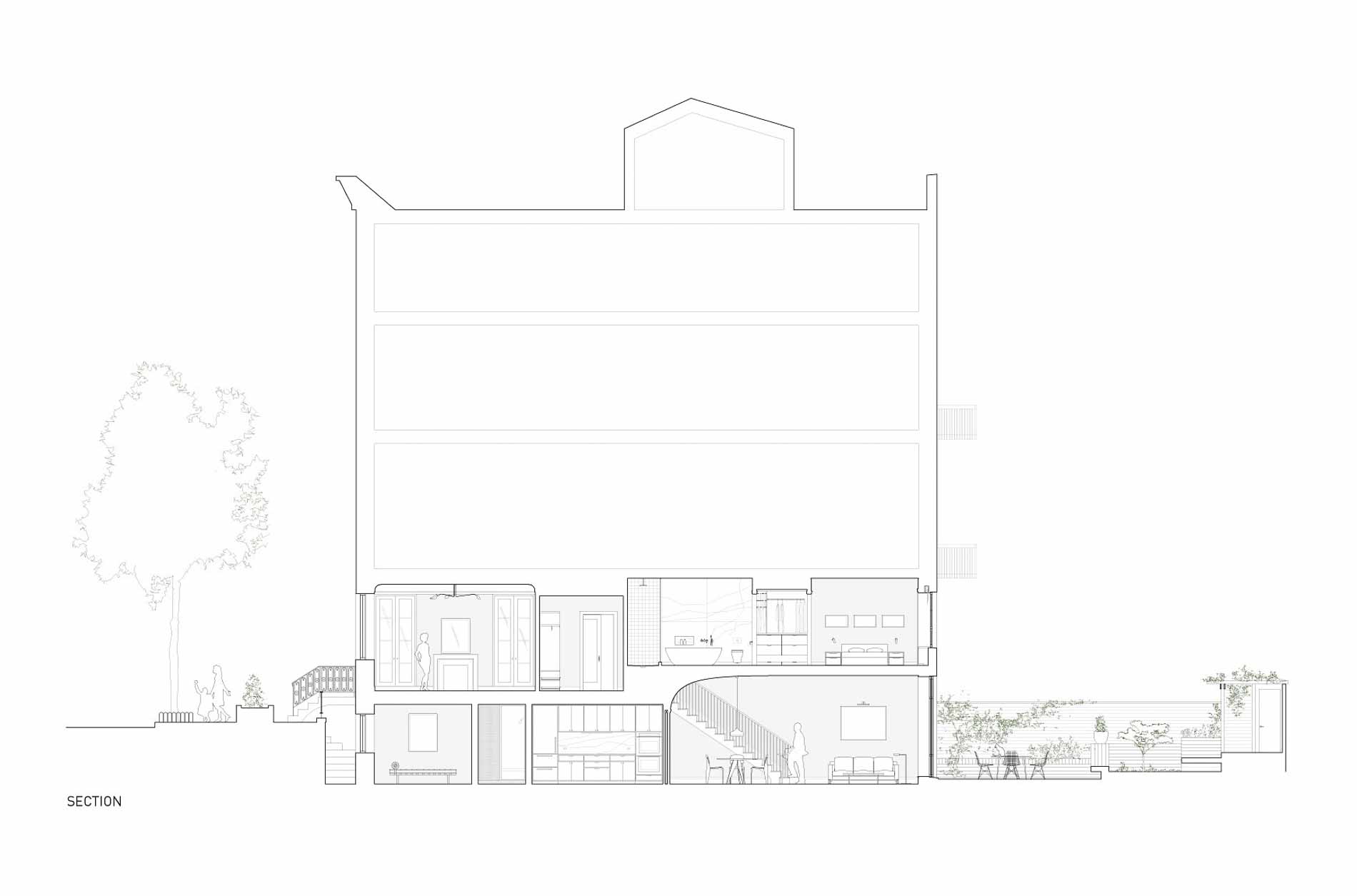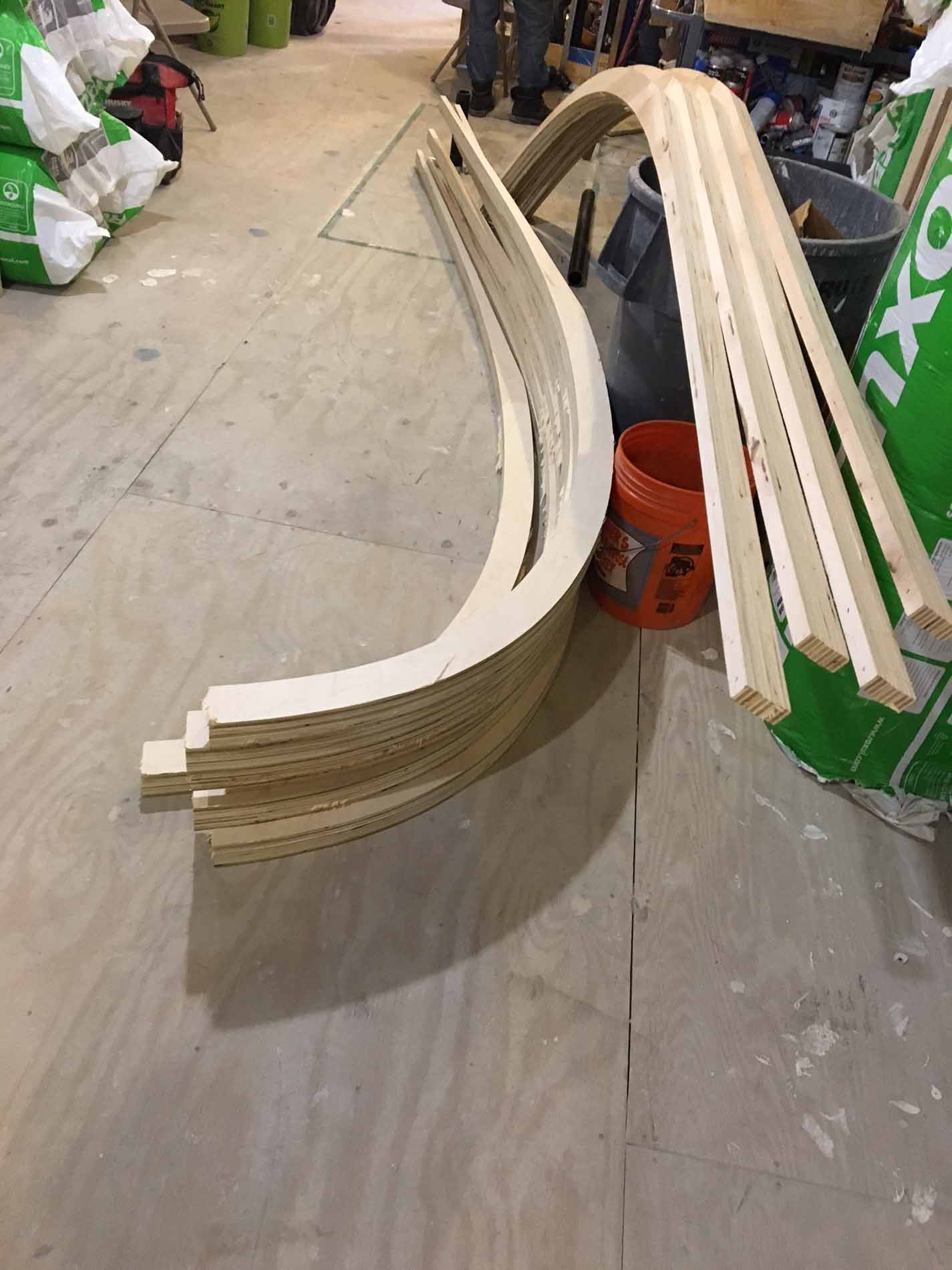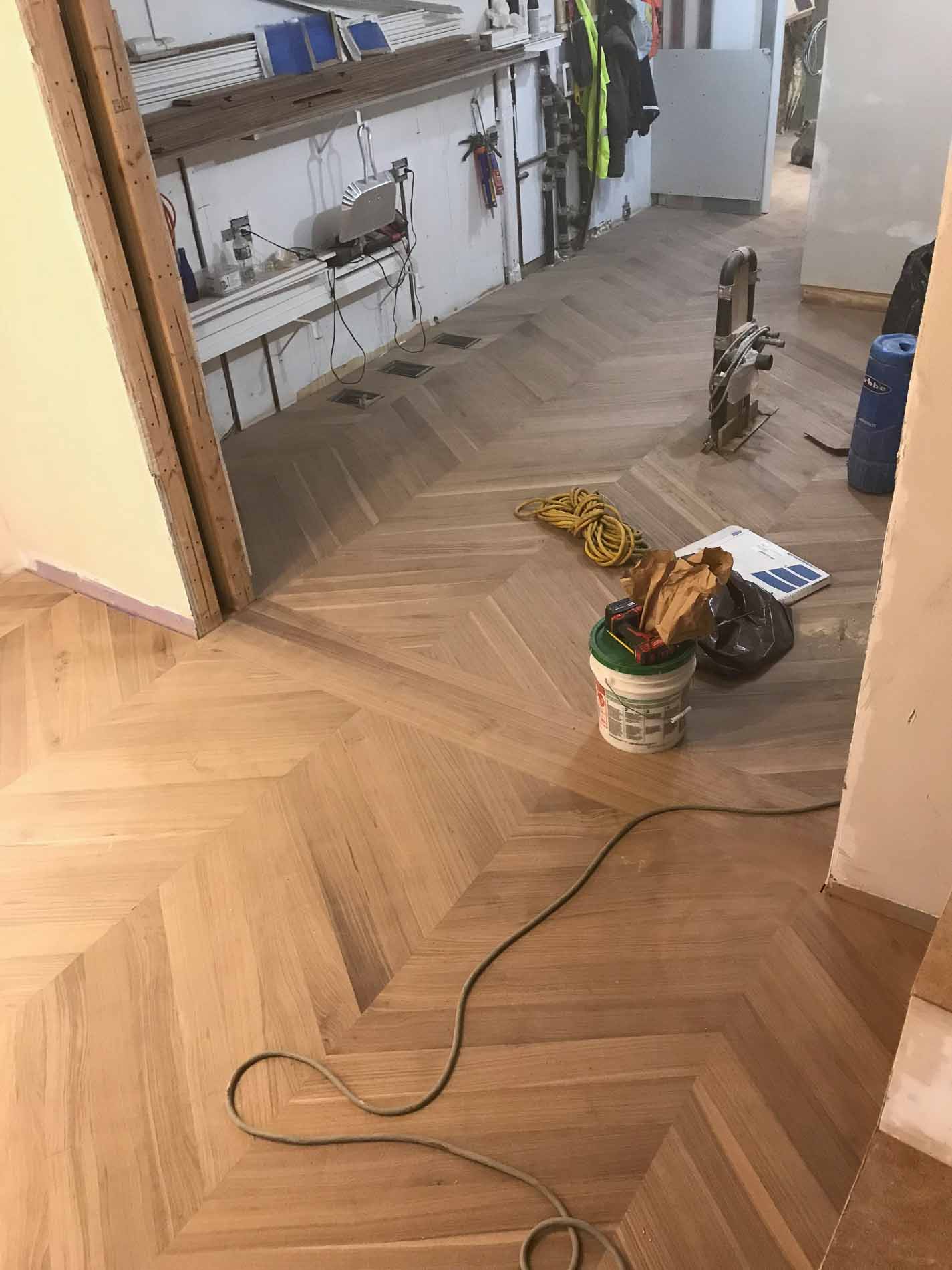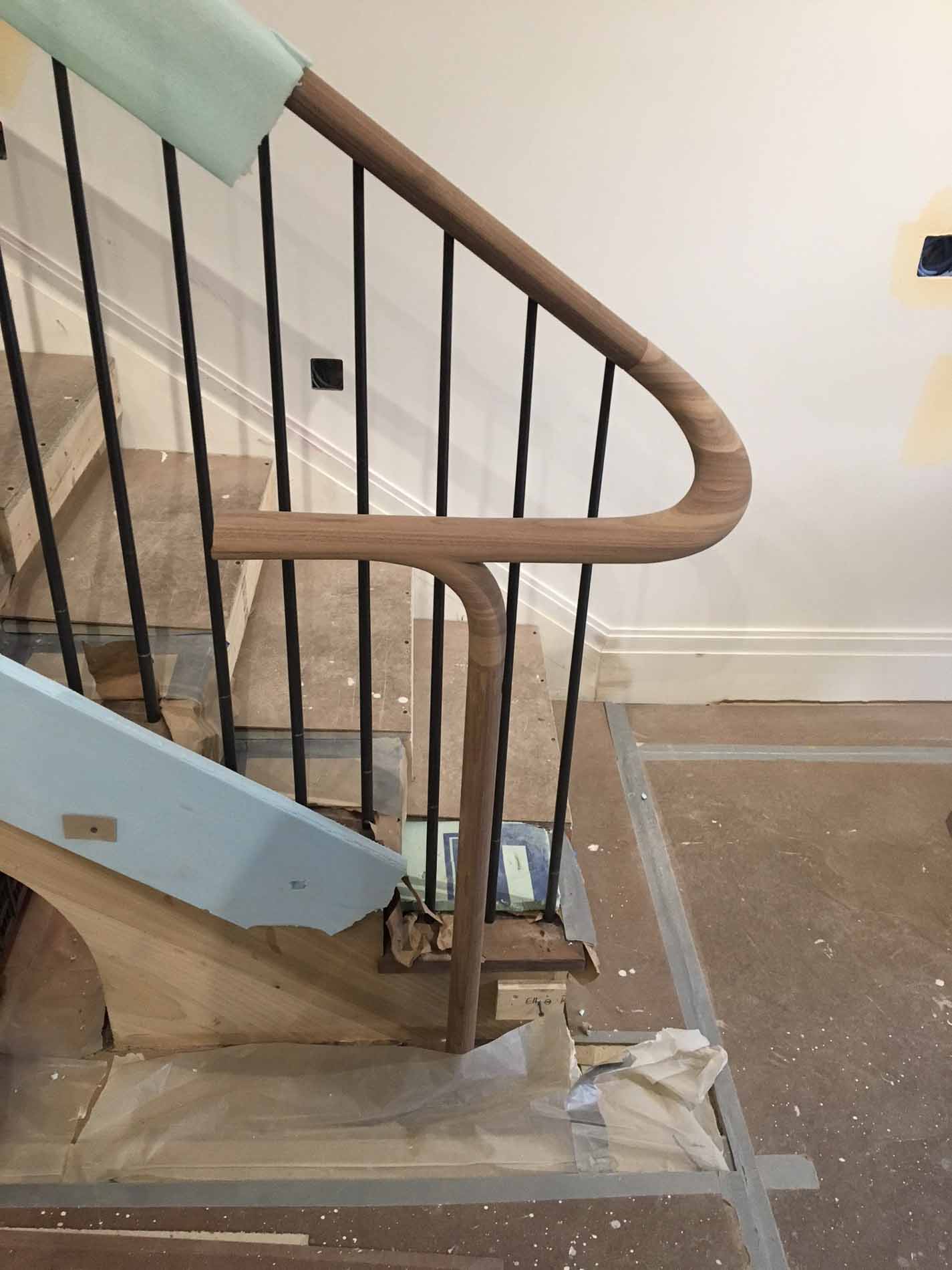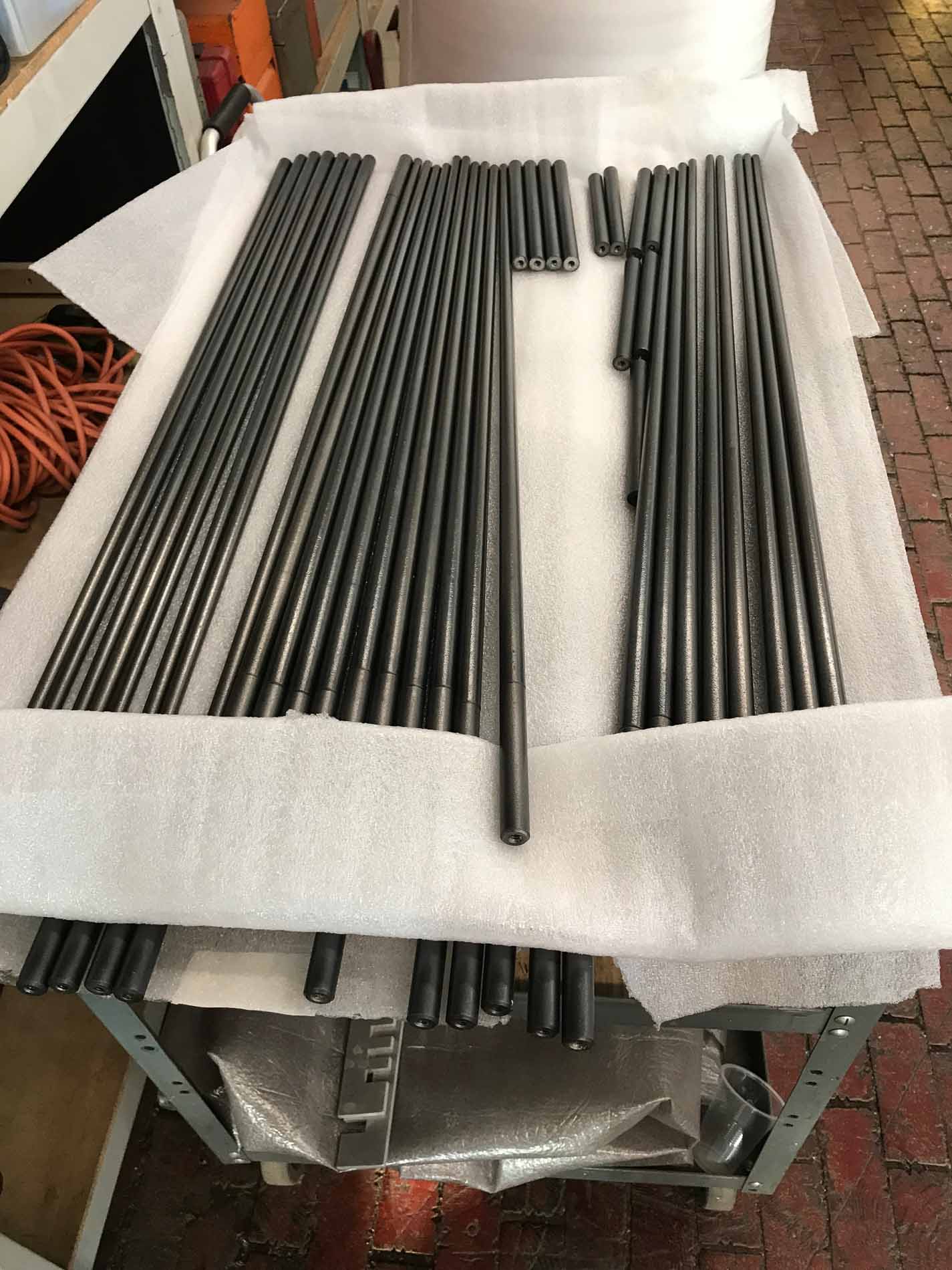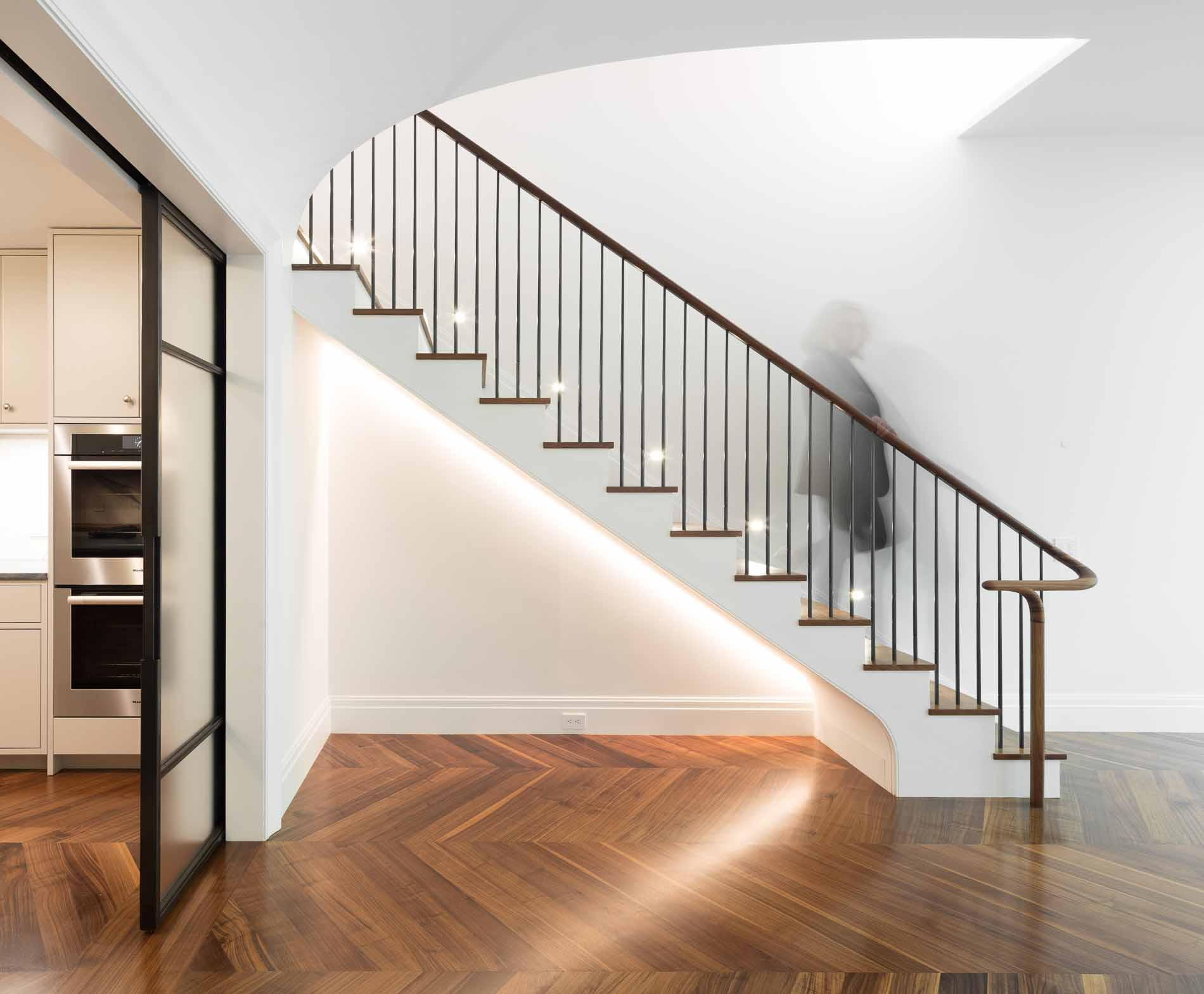 Process
High levels of craft were consistently executed in this project, including blackened steel metalwork, a steel window wall with hand-applied finish, a bent wood stair handrail, and quarter-sawn walnut chevron flooring.