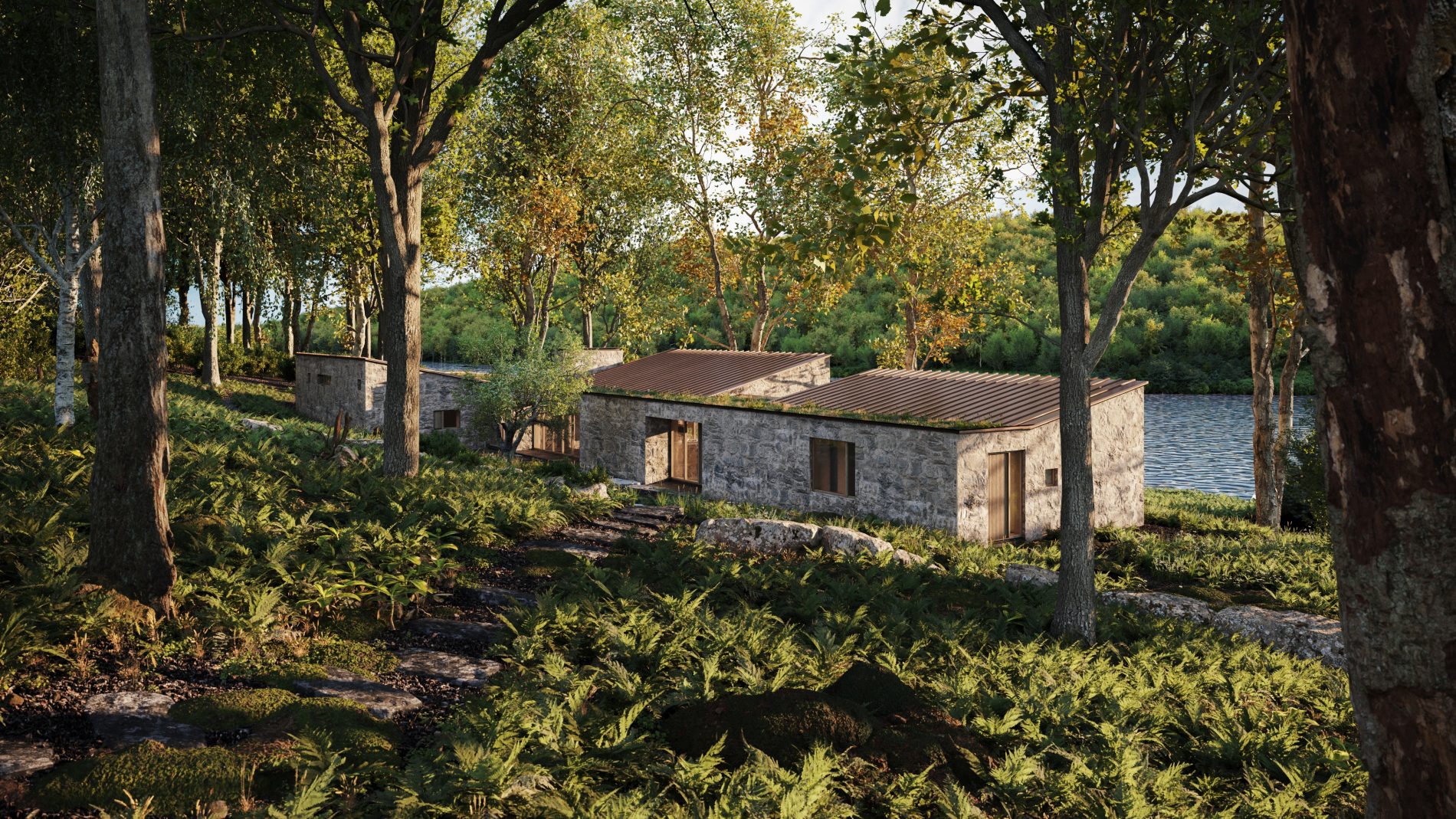 Kenoza Lake, New York
Kenoza Lake House
Kenoza Lake House is a modern stone house nestled in a fertile woodland on the shores of Kenoza Lake.
date

In Progress

Location

Kenoza Lake, New York

project type

Residential
Houses
In Progress

Project Info
The Kenoza Lake House is a single story, three bedroom stone house in a mature woodland with sweeping lake views. Approaching the house from the road, visitors meander downhill through 15 forested acres, with views through the trees to the lake.
The house is comprised of three volumes: a central living space, flanked by the primary suite, and the guest wing on either side. A sunken living room in the central living space creates a feeling of intimacy in a large windowed room connected to nature. A 40 foot array of accordion doors line one side of the living space, allowing for complete immersion with the outdoors.
Shed roofs are sloped in accordance with the natural terrain, and the house is clad with local fieldstone, rooting the house to the site. Copper roofs will oxidize with age, and merge with the surrounding vegetation.
Project Team
Drew Lang • Principal
Jordi Biosca • Project Architect
Nguyet Chau, Studio Nth • Project & Design Director
Emily Ord • Interior Architect
RKLA • Landscape Architect
Baxter Built • General Contractor
Murray Engineering • Structural Engineering
CES • MEP Engineer
Foster Lyons • Envelope Consultant
Stone Mason • Fred Lopardo
Cabinetmaker • James Hegge
Alden Studios • Visualization Specialist
Photographer • Michael Biondo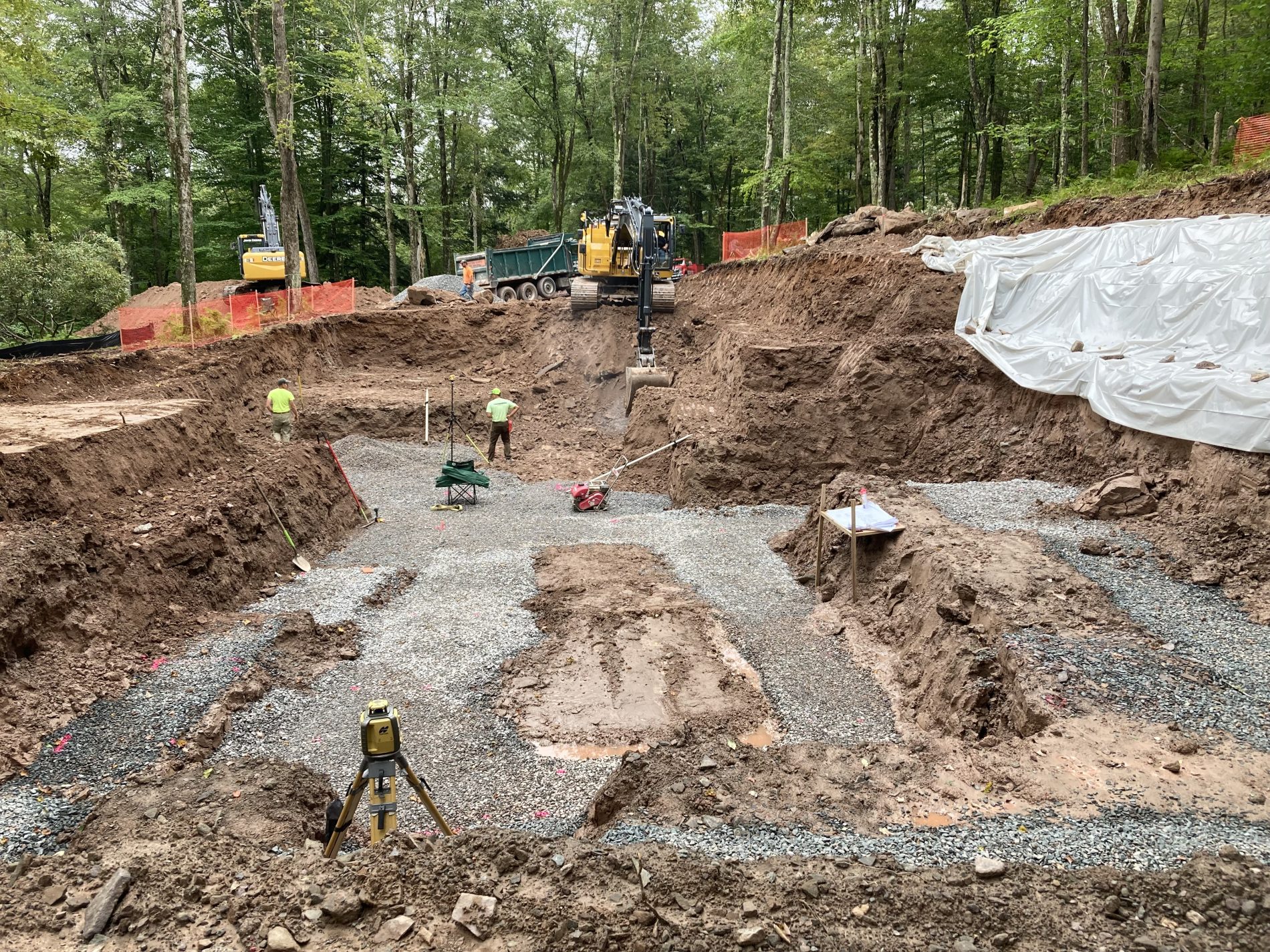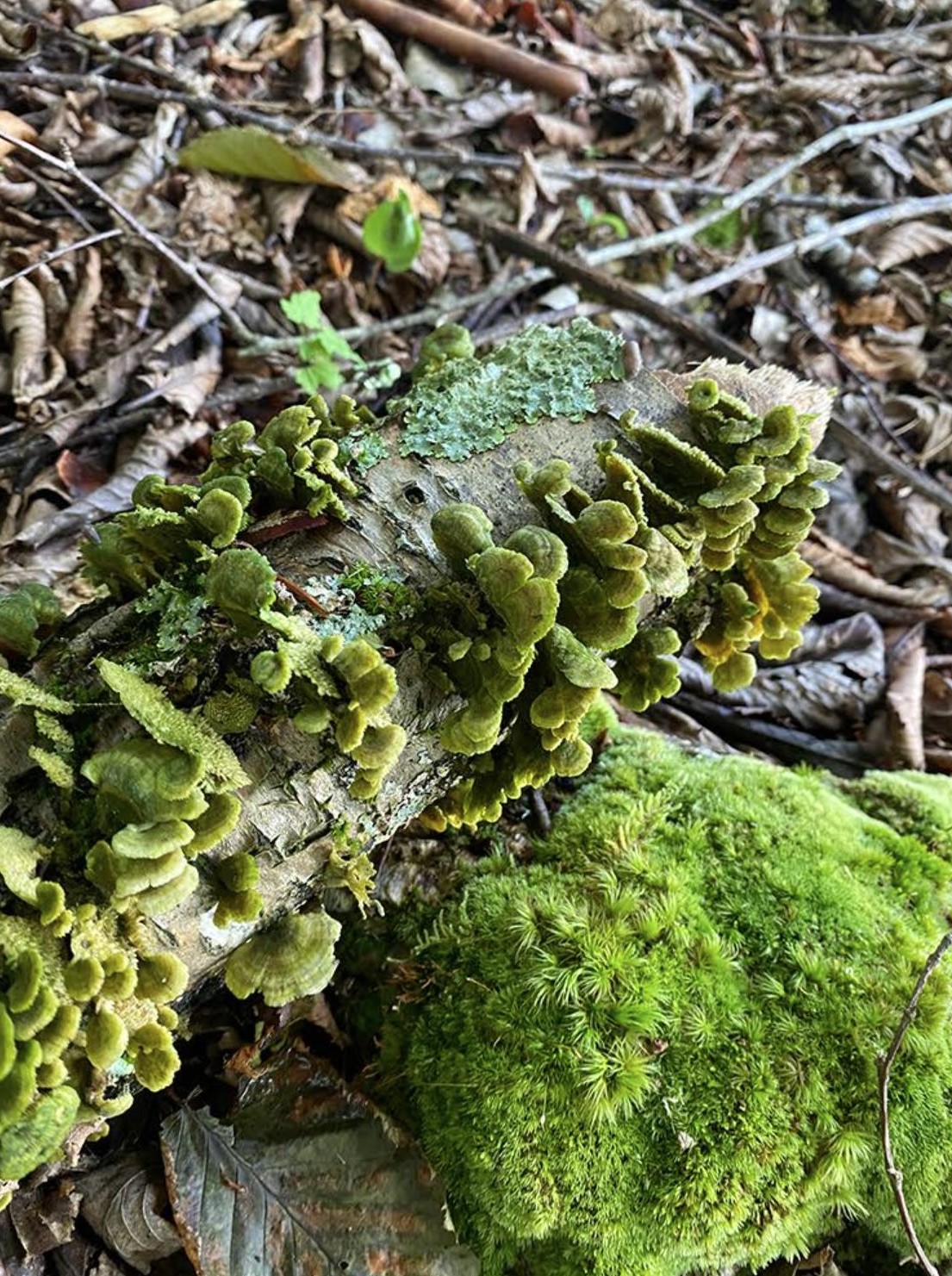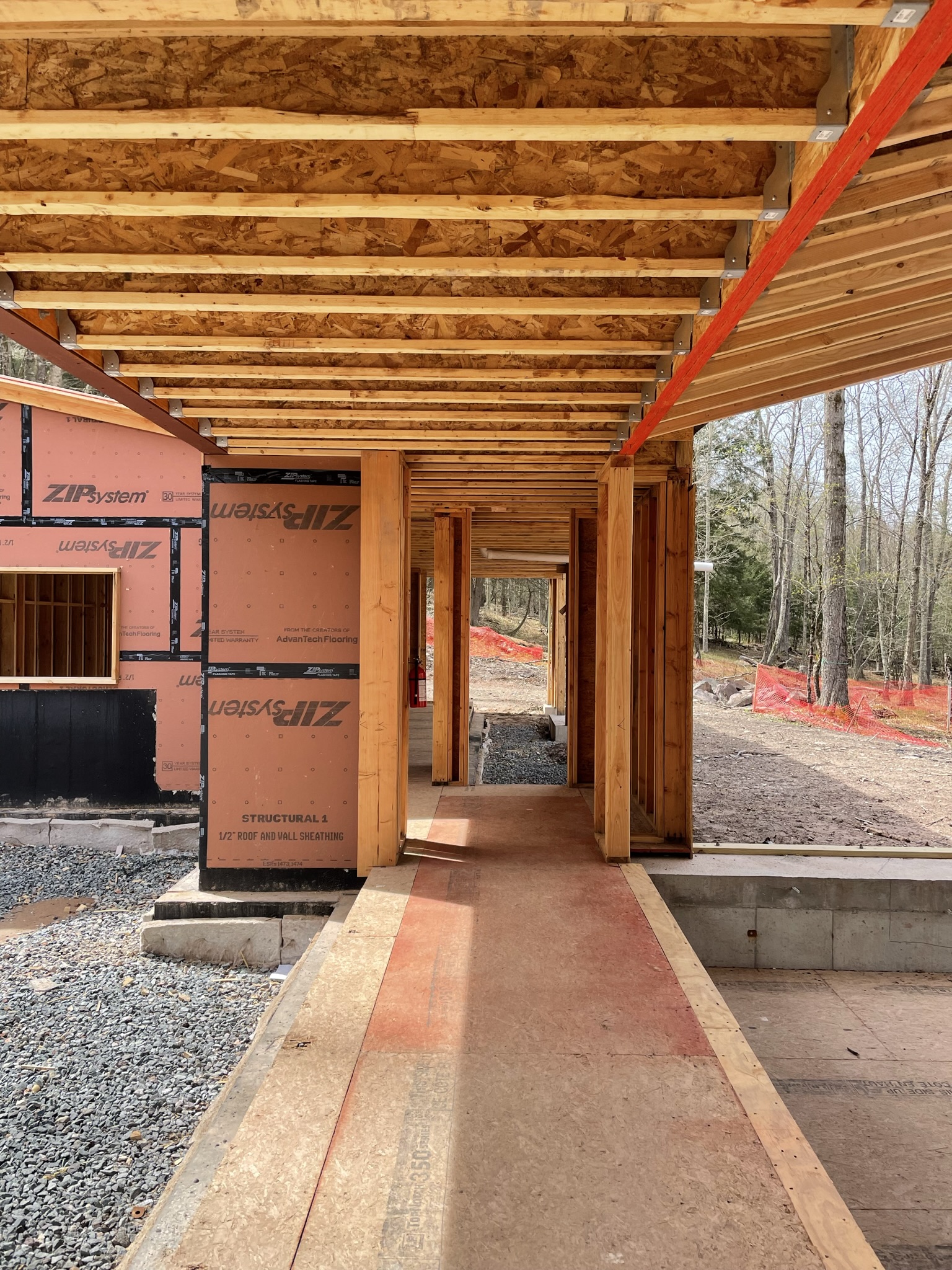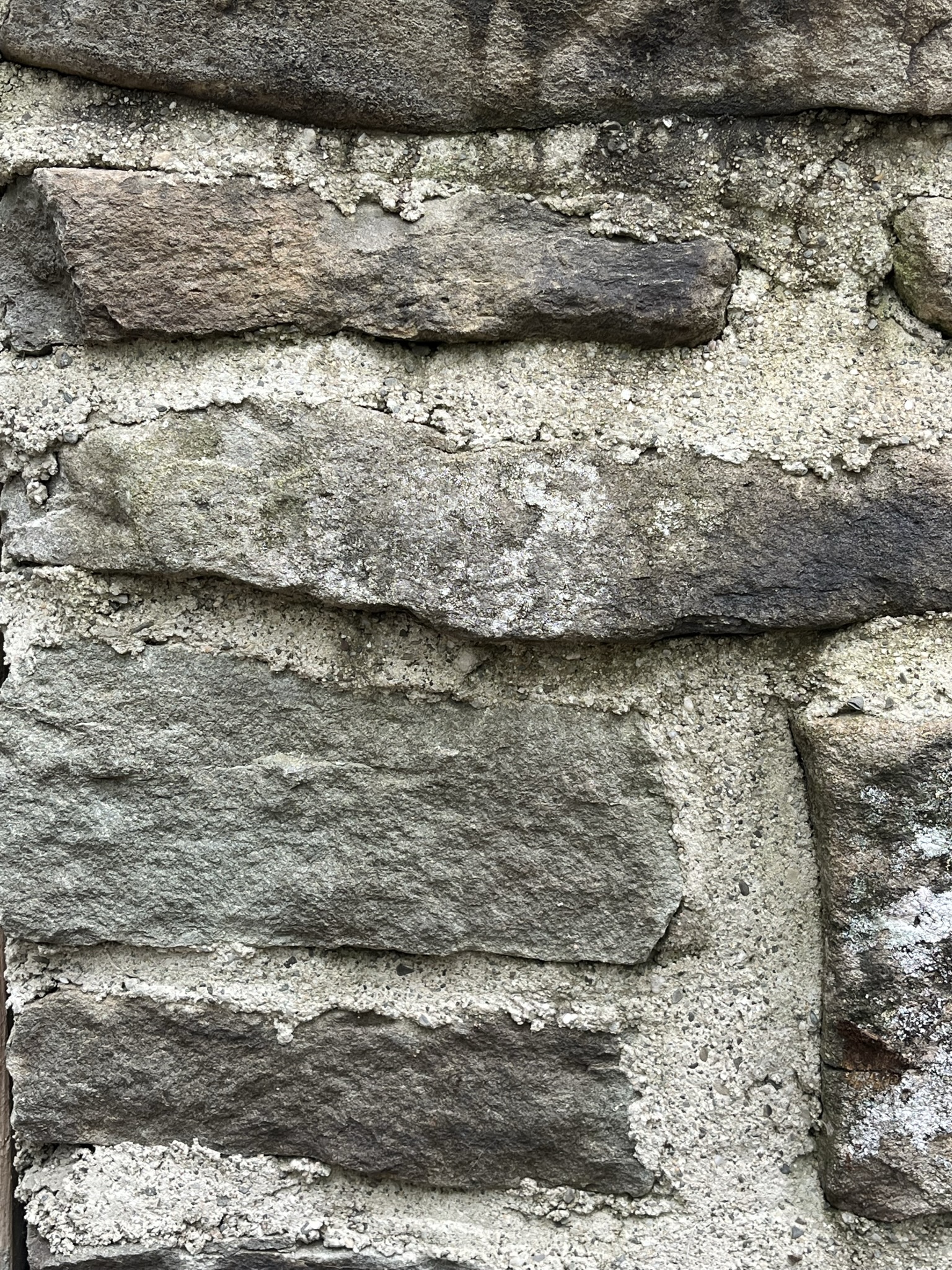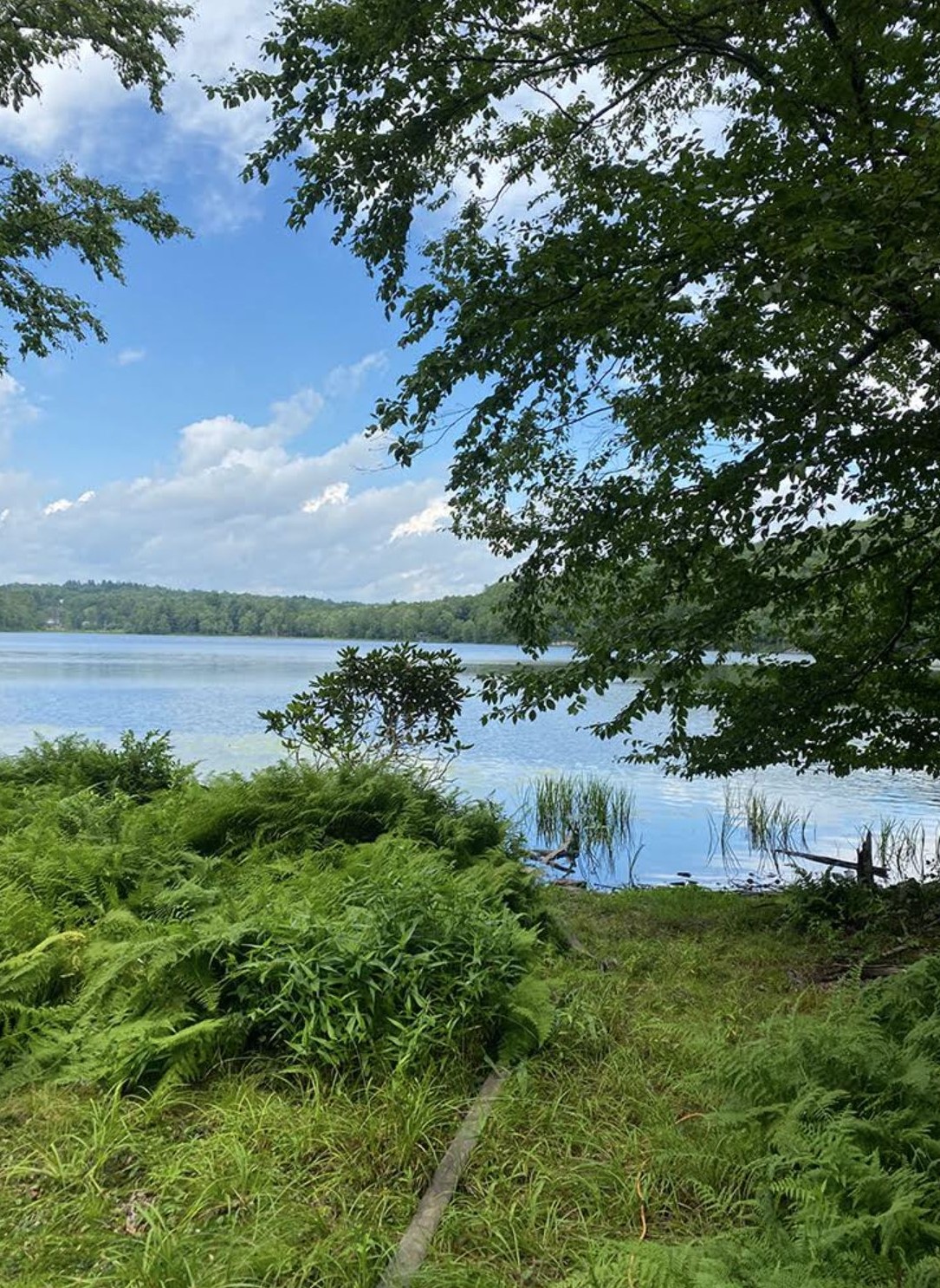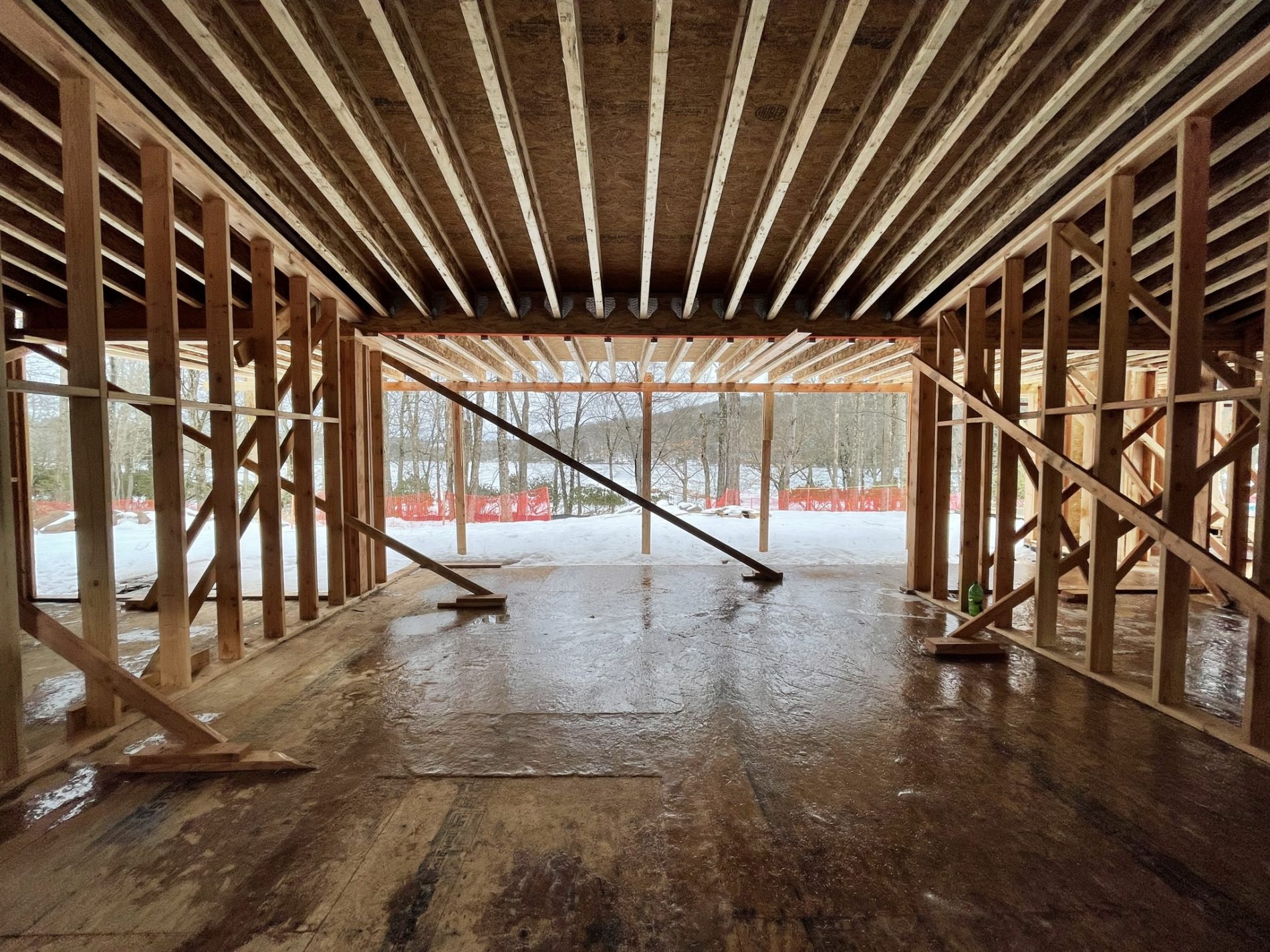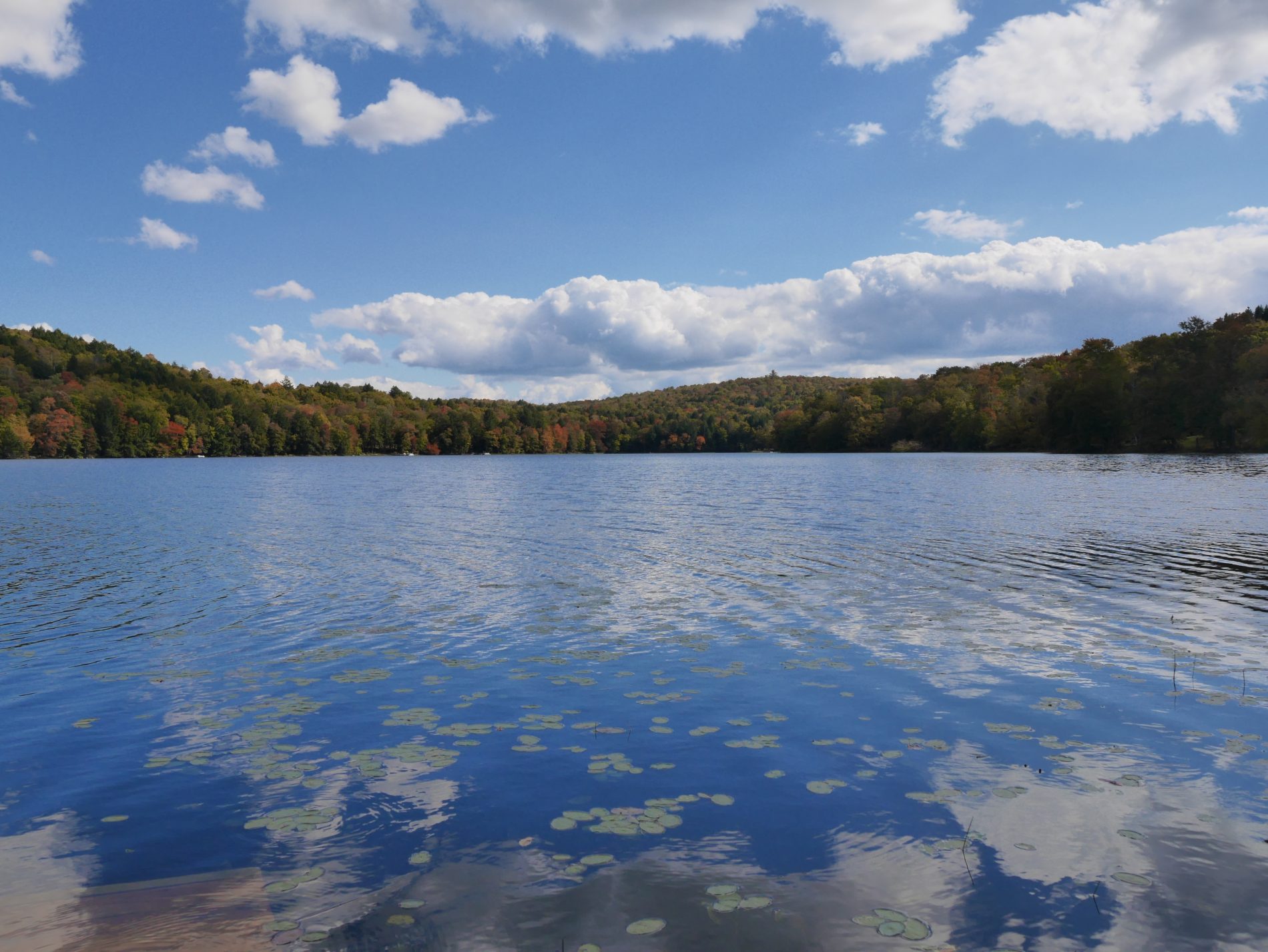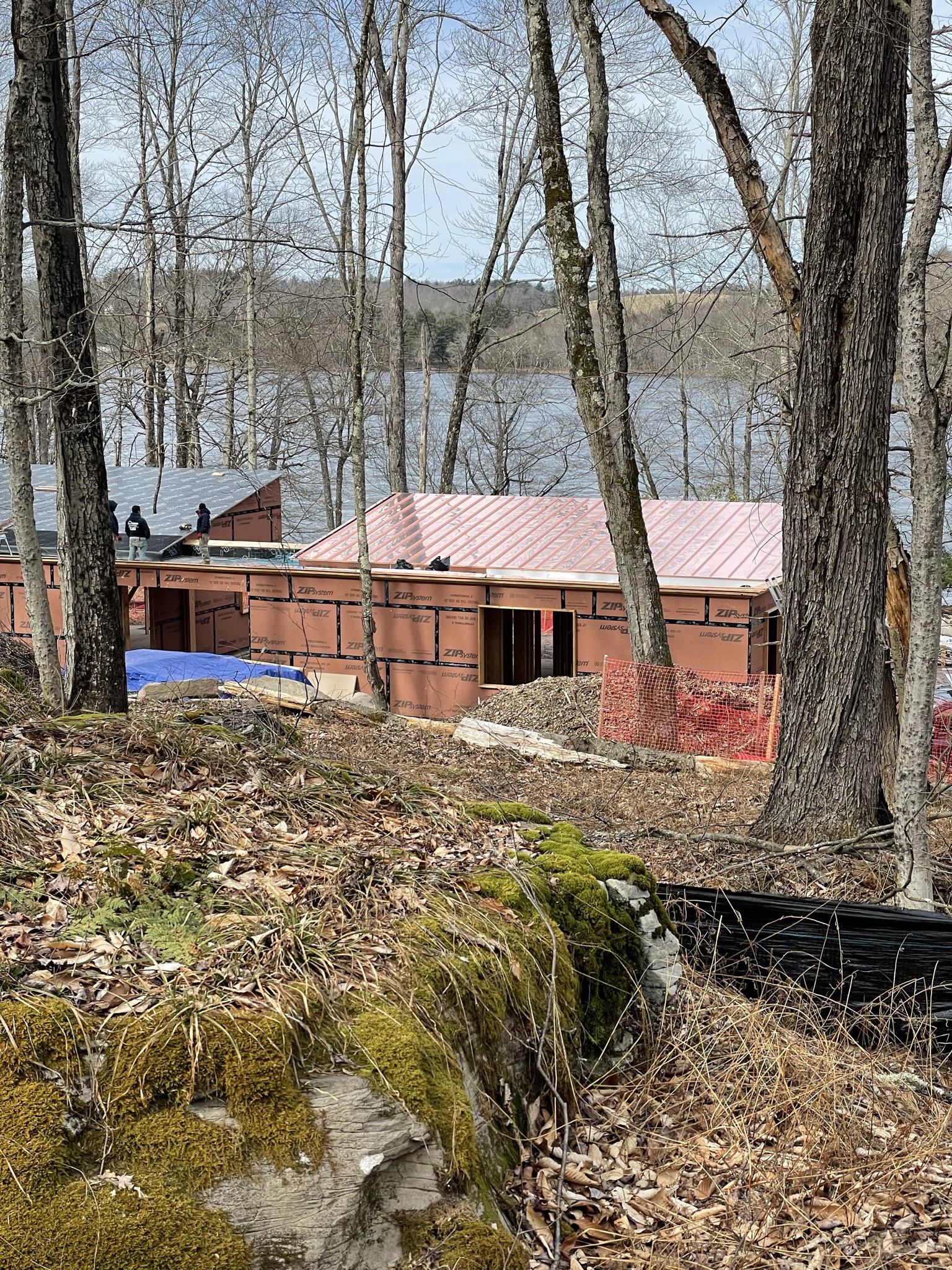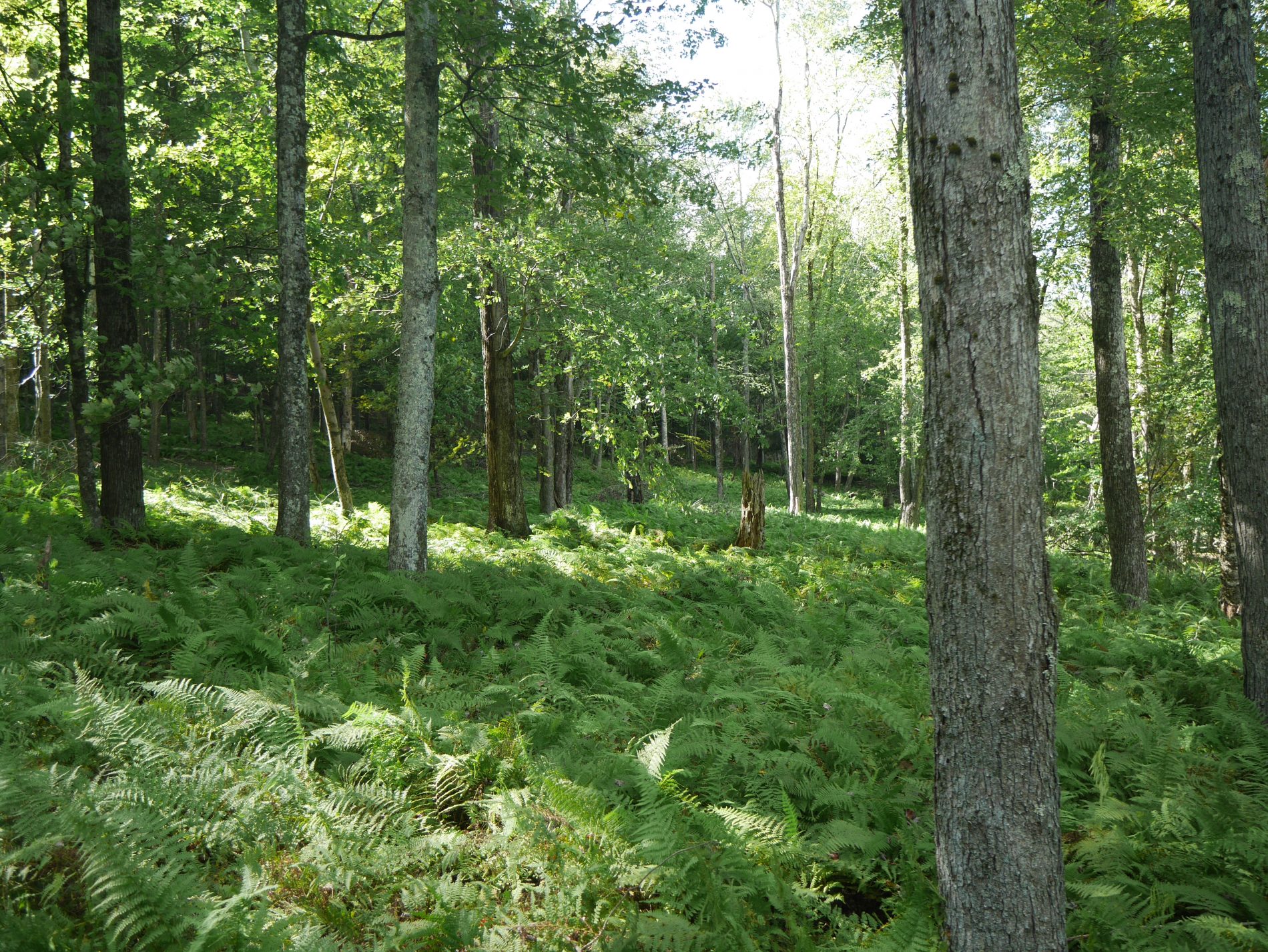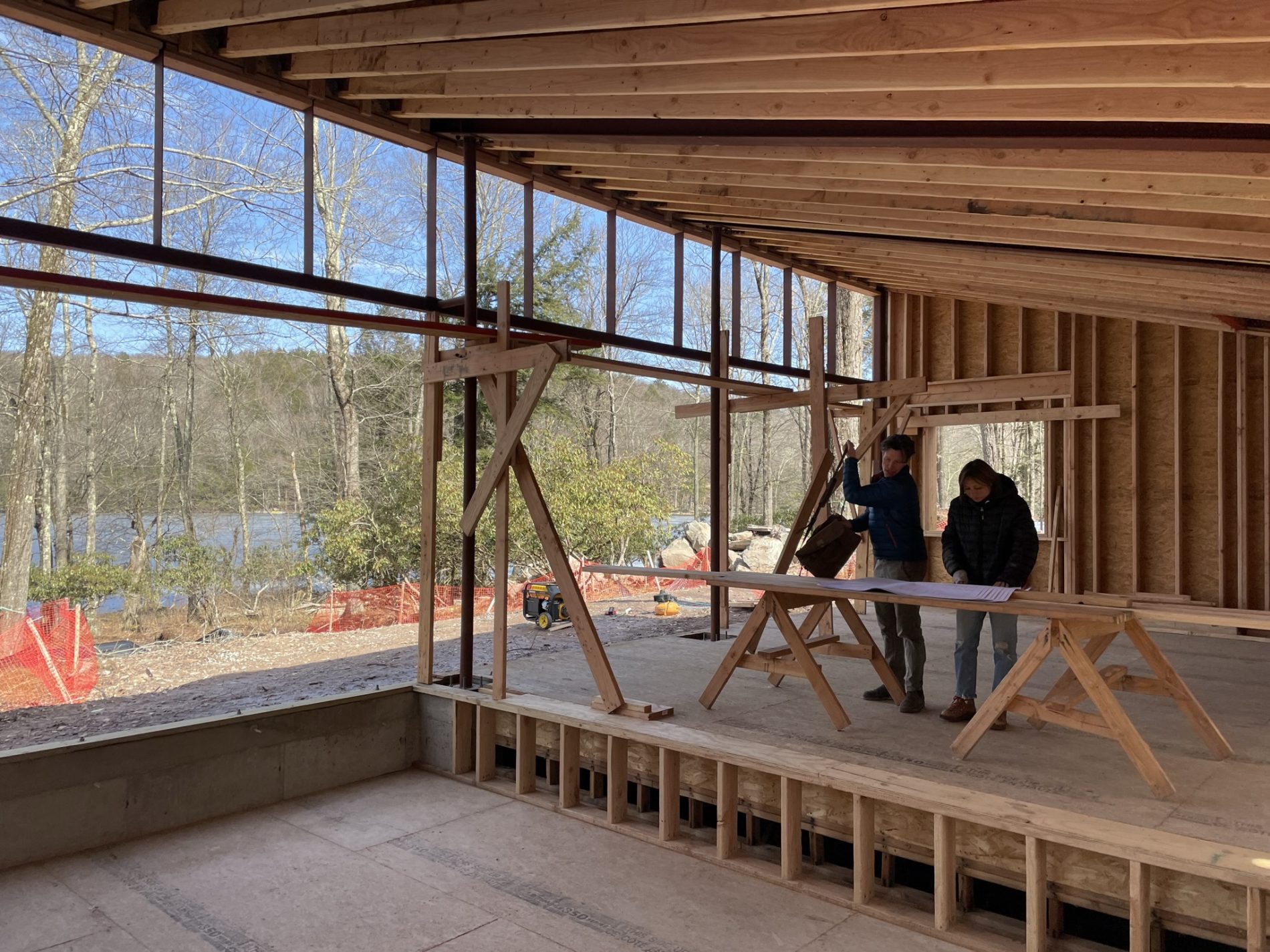 Process
Project collaborators designed and constructed a house in response to the diverse topographic conditions of the site. The house will sit at the end of a long driveway, which was created to guide the visitor through the forest to the house and the lake.