Insights
Collaboration in Construction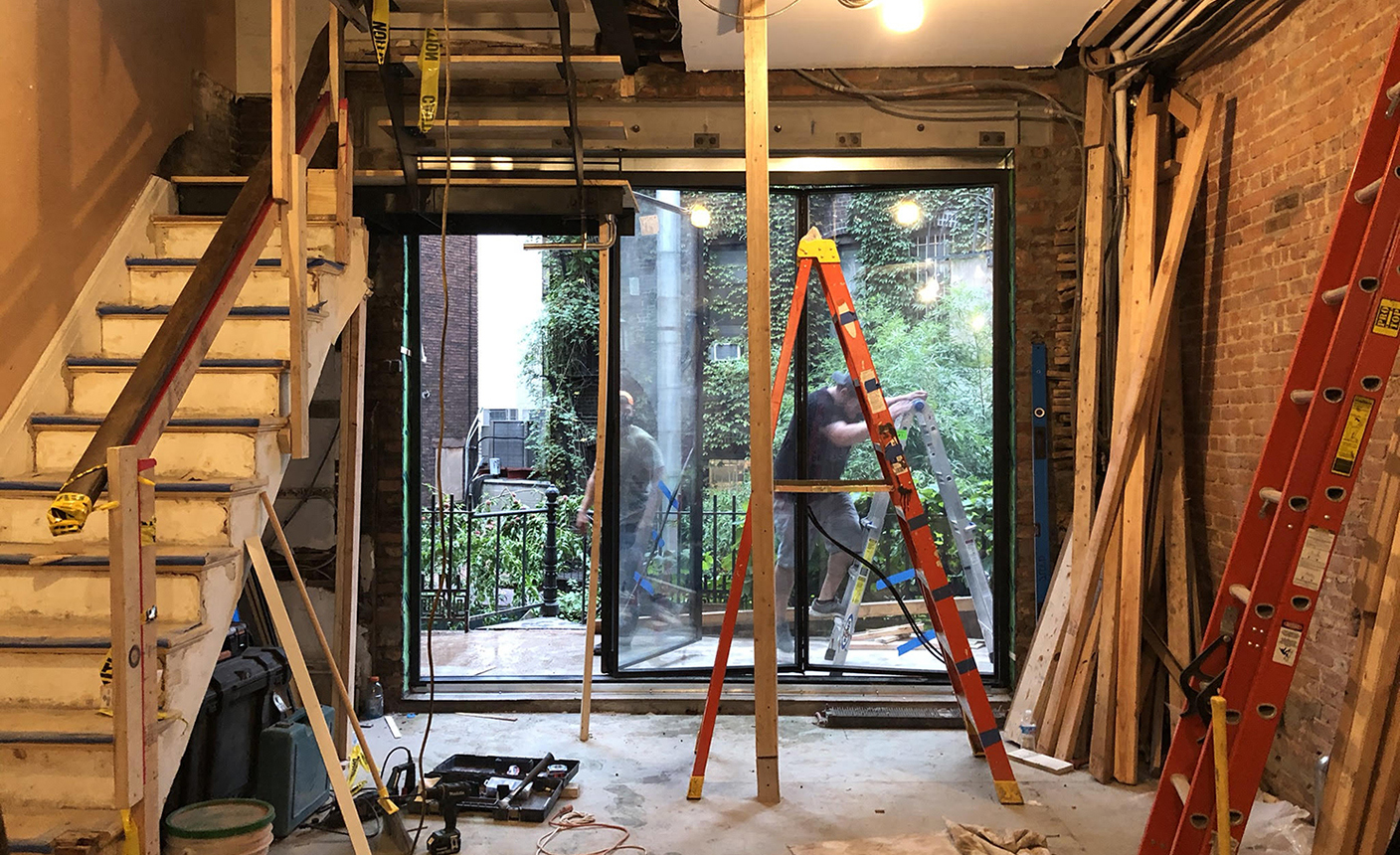 Townhouses have a special presence in the city. Their intimate scale, relationship to the street, private gardens, and expressive details, among other qualities, have helped drive a renaissance in townhouse living in New York and beyond.
In this series, we draw from our experience at Lang Architecture — and speak with a few of our brilliant colleagues in other fields — to address the mystique of townhouses and offer practical advice for current or prospective townhouses owners.
Once upon a time in New York, there was no distinction between an architect and a builder. Many 19th-century townhouses were designed and built by skilled tradesmen, without a professional architect. The quality of construction varied.
Today, things are different. Architects like us bring essential planning and design skills to help townhouse owners create their dream homes. But sometimes I think back to the era of builder-architects — not as a golden age, but as a reminder that design and construction are part of the same conversation. Professional specialization shouldn't get in the way of seeing the big picture. That's why collaboration is so important.
I'll never forget what a client said as we were wrapping up a successful townhouse renovation in Manhattan. "Of course the project is important to me — it's my house," she said with characteristic charm. "But," she continued, "When I think about collaboration, the relationships between people are the most important." My colleagues and I were flattered. A good collaboration both feels good and allows everyone to contribute effectively. It multiplies the efforts and outcomes of a group.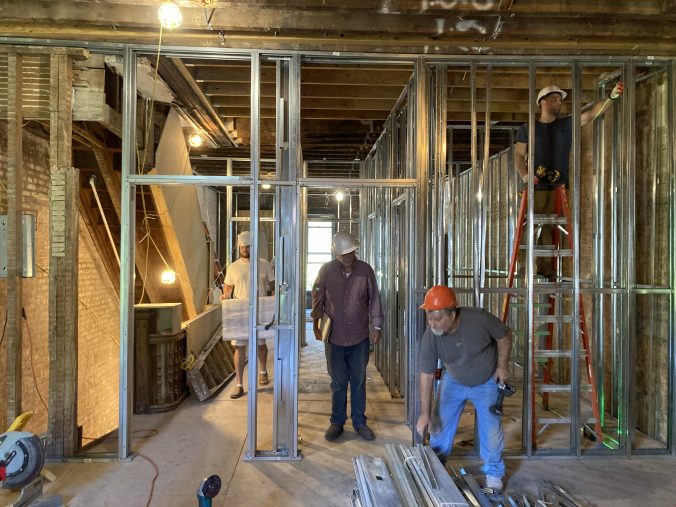 The contractor on that townhouse renovation was Think Construction, a boutique residential construction firm owned by my close friend and colleague Matthew Moss and his brother, Tim Moss. As the name of their company suggests, Matthew and Tim are smart and thoughtful builders. Before starting construction on an old building, they often probe behind the walls to reveal any surprises, as Matthew says, "to make the project more expedient, more economical and more enjoyable for the owner." They've been hands-on problem-solvers ever since they started working on homes as teenagers in Vermont. In college, they studied architecture and art, respectively, then became distinguished homebuilders in New York City.
Matthew and Tim are the kind of builders who enjoy creative and technical challenges. When asked to hide all HVAC supply and return vents in one townhouse renovation, they ingeniously tucked an air return grille on the underside of a custom-designed fireplace. They installed a huge glass panel across the rear of the home, perfectly flush with the floor and ceiling, with less than ⅛-inch tolerance.
We at Lang Studio share with Think a respect for materials and craftsmanship. We also share an emphasis on collaboration. Together with our clients, we make a great team. Our latest collaboration is an Upper West Side townhouse that we're converting from multiple apartment units back to a single-family home.
"I'm really interested in working with good people," Matthew says. "That's our top criteria for choosing projects."
Architecture is about people as well as buildings. When we open up a townhouse, we're not just handling brick, wood, glass, and other materials. We're also working with dreams. Memories. Relationships. Human dimensions, both tangible and intangible. Each project is a journey of discovery — and collaboration.