Call it the Howard Roark Problem. "The word architect conjures an image of the heroic individual struggling aginst all odds to create his vision," explains architect and Lang director Eugene Sun. "Yet that doesn't ring true with how architecture is actually practiced."
Sun spent his 20s exchanging Fountainhead baggage for a more collaborative outlook, and the New Jersey native experienced a turning point in that process as a project architect at Smith Dalia Architects in Atlanta. For a conversion of a warehouse complex into condominiums in the early 2000s, he proposed wire mesh to delineate back-to-back rear yards without closing them off from one another. The project team signed on to the idea for its affordability, while Sun felt creatively sated by the screening device: it accommodated rear egress for life safety, created a surface for plants, and allowed homeowners to customize outdoor privacy using greenery.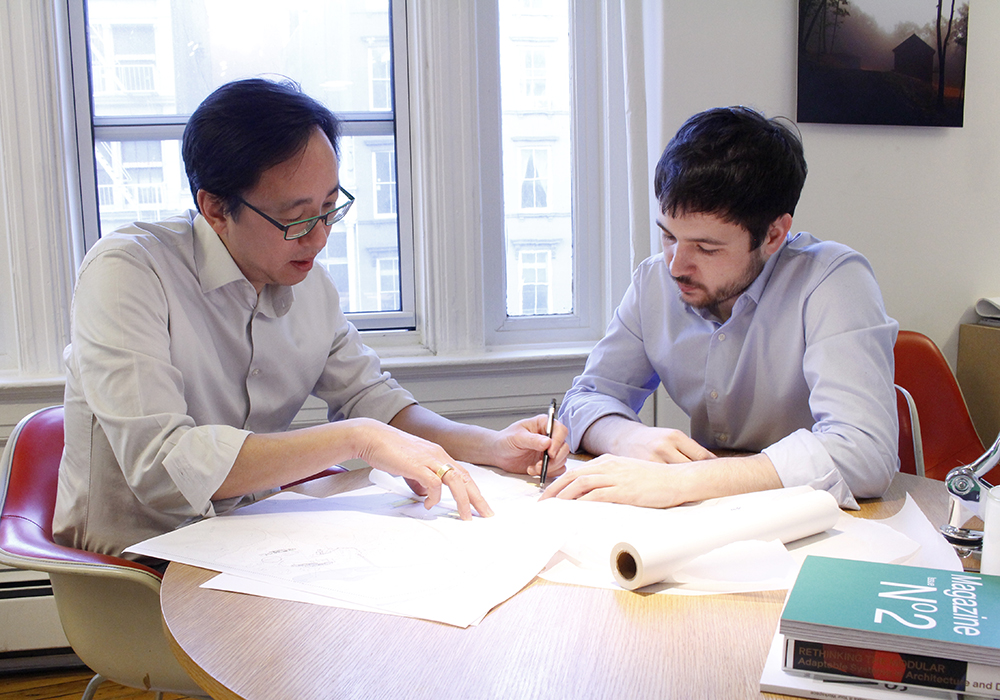 Sun has referenced that little victory ever since. In 2017, while helping married friends expand into an adjacent apartment in Manhattan, Sun recognized that an ideal solution for the combination butted up against a beloved bathroom that the wife had designed herself. So, in another example of packing multiple functions into single gestures, Sun instead cloaked the room in a pivoting bookshelf.
"You can align yourself to an owner's interests and insights and still deliver something unique and surprising," Sun says, adding that lately, he is trying harder to deliver surprises that have social impact.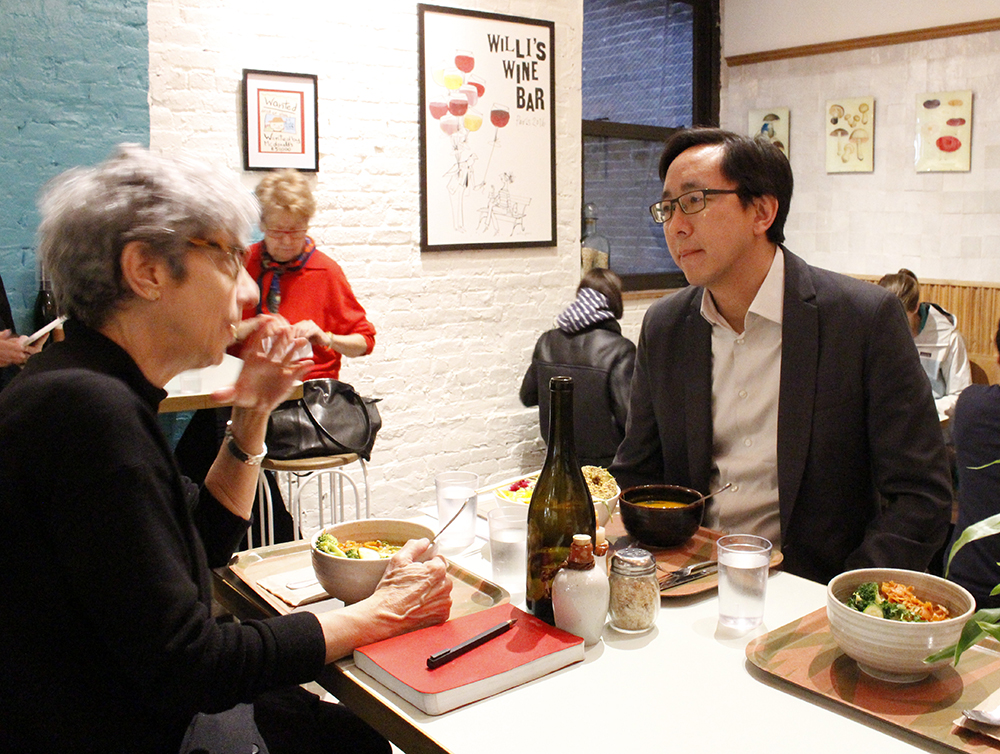 Which might explain why Sun joined Lang in 2018. While he enjoys the fluid responsibilities that come with employment in a small company, he was particularly drawn to this small company's willingness to apply design thinking to real estate development and products—"whatever might benefit the public"—which has most recently included planning of a cohousing concept for which Lang is lining up investors. Irrespective of the hat he wears or project type in play, Sun knows that an idea must win over all stakeholders to become reality, noting, "The hero architect is a siren call, but architecture always has and will be about the collective."